Volta Trucks has begun producing the first road-going 'Design Verification' (DV) prototype Volta Zero vehicle at a bespoke facility in Coventry.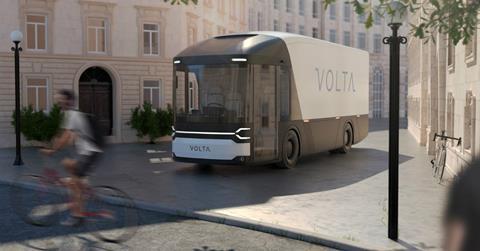 The DV prototypes are the first full-electric vehicles in the recently unveiled production-ready design by the Swedish commercial vehicle manufacturer and services provider.
A total of 25 vehicles will be manufactured, and once completed, the fleet will undergo testing in January next year to establish the vehicle's safety, durability, and reliability.
Volta Trucks engineers will be replicating a wide range of customer usage and delivery cycles, as well as putting the new models under extremes of Arctic cold weather environments, hot weathers in equatorial conditions, and crash testing.
The results of the DV testing regime will be fed into the final prototype stage – 'Production Verification' (PV).
Selected customers will receive the production-specification prototypes, initially lent for extended periods to be tested in real-world logistics conditions. According to a company statement, the models will experience millions of delivery kilometres alongside Volta Trucks' engineers.
"In August, the first Volta Zero rolling chassis started testing, and we've already extracted huge amounts of data from that vehicle. We have integrated that feedback into the Design Verification prototypes that start production today. We now move into a rapid test – learn – iterate – develop phase," said Ian Collins, Chief Product Officer of Volta Trucks.
Volta Trucks announced that its first units will be manufactured at the plant in Austria under Steyr Automotive, with production set to begin in late 2022.