Volta Trucks has stuck to innovating only where it counts to launch on time while upstream ArcelorMittal is seeking to simplify steel component procurement.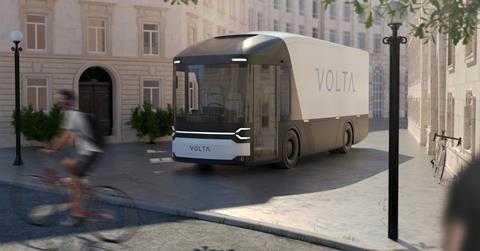 Scandinavian start-up Volta Trucks says resisting the temptation to innovate more while setting the company up is paying dividends as it holds rigorously to a timeline for the production launch of a 16 tonne all-electric 'Zero' urban truck in 2023.
Volta Trucks was born from its founders' frustration at rapid advances in passenger car electrification while there was little attention paid to applying the zero-emission powertrain to more polluting commercial vehicles.
The relative simplicity of electric versus ICE powertrains, as for other EV start-ups, helped to put its zero-emission truck-making ambitions within reach.
Filling the commercial vehicle market gap alongside a handful of established OEMs and start-ups has required a nimble and simplicity-focused approach that relies on off-the-shelf parts, an accelerated development program and using a contract manufacturer and existing plant to fast-track start of production.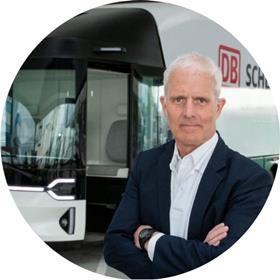 "We decided very early that speed to market is extremely important because we are an early mover and that is an advantage that has a lot of value," said co-founder and Chief Manufacturing and Logistics Officer Kjell Walöen during the AMS Evolution Livestream event on Sept. 8.
The specific needs of companies like Volta Trucks have resonated further upstream as ArcelorMittal's Automotive Steel Solution Director Jessé Paegle told Livestream participants. It has become more deeply involved with its customers' product development and is focusing in particular on so-called multi-part integration through which it will deliver multiple steel parts assembled as a single piece, offering new benefits to vehicle manufacturers.
"The final idea is to try and find a way to assemble with as a few possible parts a complete car so we can save space inside the body shops and save time to achieve this speed that is requested nowadays by the automotive industry."
Needs are growing more complex, Paegle notes, from the start-ups skipping the internal combustion engine altogether to established manufacturers making a more gradual transition to lower or zero emission mobility. That is driving the need for versatile solutions to satisfy them all.
"Today we are talking about electrification … but if you go to conventional carmakers, they are dealing with different powertrains in the bodyshop. Hybrid vehicles. And we still have a large amount of ICEs in production. What we are trying to with this multi-part integration is to simplify and find a more modern way to apply (solutions) depending on the powertrain," Paegle said, adding that the steelmaker was partnering ever-more closely with customers to speed up both design and delivery of the parts they need.
Click to watch the AMS September Livestream replay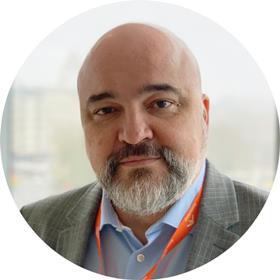 Volta Trucks' Walöen understands what it takes to launch production plants and models. He spent a large part of his career in manufacturing at Ford and then Volvo Cars. After Geely acquired the latter, he helped establish its production in China with the set-up of three new plants in as many years. He would later help to launch manufacturing of Volvo's electric premium marque, Polestar.
In 2019, Walöen, from Norway, helped set up Volta Trucks alongside Swede Carl-Magnus Norden.
The company has been able to play its strengths as a start-up, developing a dedicated electric platform from scratch rather than converting an ICE product. That has enabled it to offer a much lower-positioned cab and driving position it says is a stand-out safety feature.
The attribute was feasible because of the possibility of installing the powertrain at the rear of the vehicle as EV technology advanced, instead of under the cabin. At the same time, it sped up development by using a more standard, steel-frame chassis.
"[The chassis is] similar to what everyone is using … We didn't want to start a big research or R&D program over several years for this vehicle. We took solutions that we know work and implemented them. We recognise the need to keep at the front and we are certainly looking at other materials for coming platforms," he said.
The product's ergonomics and more-easily accessed lowered cabin are also designed to improve comfort for drivers at a time when the industry is struggling to recruit while the truck's availability via lease is aimed at overcoming the deterrent of EVs' high up-front price tag.
The company chose to use an established manufacturing plant, partnering with Steyr Automotive, a contract manufacturer which has taken over a factory in Steyr, Austria, which previously belonged to Volkswagen Group's MAN truck brand. The first pre-production units are now being manufactured at the Steyr plant, which will continue to produce MAN vehicles for another nine months.
Walöen said contract manufacturing was the logical choice to reach the market quickly, and that Volta is making use of the existing tooling, IT systems and production processes that exist in the plant. However, he has not ruled out setting up Volta's own plants, anticipating demand for its products around the globe and for manufacturing to follow in international markets.
Pushing the development of its flagship vehicle forward, Walöen says the company ran some development phases simultaneously, a riskier route but one which had paid off for it in time savings.
"Vehicle development is typically a sequential process. You develop something, you build it, you test it, you evaluate it. Instead of doing sequential, we overlapped meaning that we started the next phase before we had the results of the first phase … That is key to the development." he said.