Magna International is going to build start-up EV brand Fisker's forthcoming Ocean SUV under contract at its Magna Steyr manufacturing facility in Graz, Austria as part of a wide-ranging engineering and manufacturing partnership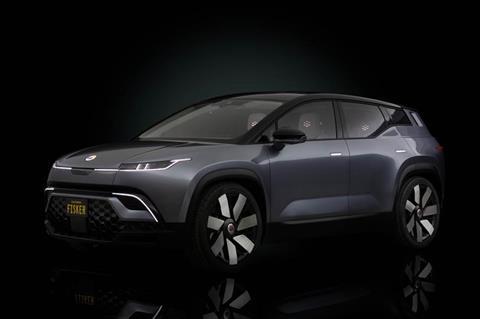 Production of the electric vehicle will begin in the fourth quarter of 2022.
Fisker and Magna will work together on platform sharing and manufacturing. The agreement covers the development of a lightweight aluminium platform, called FM29, for the Fisker Ocean and "potential future vehicles". Fisker's design, engineering and software teams are integrating Magna EV architecture with the exterior design of the Fisker Ocean. That integration will be based on the Fisker-Flexible Platform Adaptive Design (FF-PAD).
"We chose to leverage the Magna EV architecture after detailed due diligence on several options and in consideration of our own product and technology strategy," said Henrik Fisker, chairman and CEO of the company. "Further, having Magna take such a committed position in the project and our company demonstrates the depth of this cooperation."
Fisker has previously said that it would use the Volkswagen Group's MEB platform to gain scale and reduce cost in manufacturing electric vehicles, but this deal does not appear to have been finalised.
As part of the agreement, Magna is taking a 6% share in Fisker worth $3 billion. Fisker is also currently in the process of a merger with energy investor Spartan Energy Acquisition.
This is the first time Magna will build a vehicle for an EV start-up, although it does build the I-Pace for Jaguar. It also works with other companies, including Chinese OEM BAIC, to develop and engineer electric vehicles.
Swamy Kotagiri, president of Magna International, added, "We are very happy to be able to work with Fisker on such an exciting sustainable product and to see what additional opportunities this cooperation may bring. This is a great example of our strategy to leverage our strong portfolio to scale for future mobility needs and utilise our full vehicle engineering and manufacturing capabilities. This is a unique competitive position for us, particularly with new mobility players and OEMs seeking to expand their electrified offerings."
The agreement is good news for Magna's contract manufacturing arm in Graz, which currently builds models for Mercedes-Benz, BMW, Toyota, Jaguar Land Rover and Toyota. However, contract manufacturing could see further risks. The drop in European vehicle sales and further declines in the wake of the coronavirus crisis has led to in decreased manufacturing capacity utilisation, raising the question of further manufacturing consolidation and even plant closures. That could lead more OEMs to maximise space at their own plants before outsourcing production.
Earlier this month, for example, BMW confirmed that it would end contract manufacturing of the Mini Countryman when the current model finishes at the Nedcar factory in Born, the Netherlands, moving the next model to one of its own factories. BMW has said that it would continue to use Nedcar to manufacture other models.
Earlier this year Henrik Fisker talked to AMS about building a price-competitive EV and how that depended on establishing local production and less risky purchasing consortiums.