Luxury electric vehicle (EV) maker Fisker is set to start deliveries of its Ocean SUV in China in Q1 next year, and expects to start local production with a contract manufacturing partner.
The California-based company established an office in China last year, and said it expects China to be an important region for the EV market, aiming to add production capacity of 75,000 Fisker Oceans in China annually.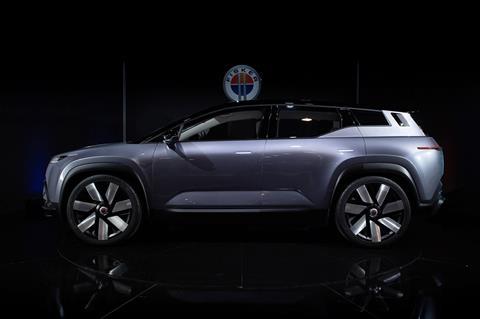 In 2020, Fisker signed a deal with Canadian auto-supplier Magna Steyr to build its Ocean SUV in Graz, Austria. The deal allowed Magna a 6% share in Fisker, worth $3 billion at the time. Last month, Fisker said it was planning to gradually ramp up production to reach 1,700 vehicles by the end of June, provided suppliers meet delivery of required parts volumes.
"After beginning deliveries in Europe and with first vehicles coming to our US customers on June 23rd, we are excited to move into the Chinese market later this year," said Henrik Fisker, CEO and chairman, Fisker. "We also visited the Magna joint venture plant here in China, since we are looking at the next step of producing or manufacturing the Ocean here in China, so we can get up to higher volumes of sales here."
It is not yet confirmed whether Magna will manufacture the Ocean SUV for Fisker in China. Magna Steyr has a vehicle manufacturing joint venture (JV) with an affiliate of the Chinese state-owned manufacturer BAIC Group. The Zhenjiang-based JV was signed in 2019 and is Magna's first complete vehicle manufacturing JV in China, with the capacity to produce up to 180,000 vehicles per year.
Fisker's first customer vehicle was delivered in Denmark in May, with 55 vehicles made to start the registration and delivery process in Germany and Denmark. Depending on supply chain timelines, Fisker said its four-stage production plan will now shift to performance testing. The company expects to have a "steep ramp up in Q3" followed by a monthly run rate of around 6,000 vehicles for the rest of 2023, and 32,000-36,000 units forecast for calendar year 2023.
Daniel Foa, China board member said that while China has always had high acceptance of traditional internal combustion engine (ICE) international brands, there has been a "rapid shift" to electrification both from government policies and consumer behaviour. "Fisker is one of only two EV international companies which are viable alternatives to traditional brands," Foa said. "This will enable us to be on the short list for consumer purchase decisions but with a more feature-rich product. As a new international EV brand, this presents a vast opportunity for Fisker in China."
As of 2022, China represents a third of global vehicle sales with roughly 26m cars, according to Foa. Of these, EVs represent 6-7m, or a 25% share. Foa says in 2023 to date, that has grown to 27%. From 2009 to 2022, the government poured over $29 billion into relevant tax breaks and other financial incentives, according to the MIT Technology Review.
Henrik Fisker previously spoke to AMS about the rise in local battery production that is needed to support the growing volume of EVs, and how Fisker broke through the in-demand sector.