The UK government has announced it is bringing forward its plans to phase out the sale of new cars and vans powered by internal combustion engines. Daniel Harrison, automotive analyst at Ultima Media, examines how realistic that is and whether supply chains are ready to produce enough electric vehicles and batteries.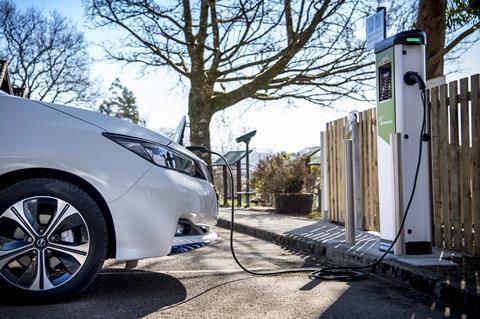 As part of the UK's wider climate change mitigation commitments, the government has significantly brought forward its original plan to ban the sale of new vehicles powered by only an internal combustion engine (ICE) for a second time, this time to 2030. The original plan was for this to occur by 2040, then it tightened to 2035, and now the ban will happen by 2030, albeit with an important reprieve for hybrid vehicles till 2035.
Given that it typically takes 5-7 years to develop a vehicle, put it into productino and bring it to market, this target will be fewer than two product cycles away for many OEMs. It will be enormously challenging for an industry already reeling from the Covid crisis, the costs of meeting stringent CO2 emission targets and the imminent and still fully unknown impacts of Brexit. It will also require huge investment and efforts to mobilise the supply chain to produce batteries and other components to support EV manufacturing and service.
Although EV sales have been rising fast, even in a market seriously disrupted by the pandemic, pure electric vehicles currently account for just over 5% of new vehicle sales in the UK, while hybrids and plug-in hybrid electric vehicles (PHEV) are just over 10% – which means around 85% of current vehicle sales would be affected by the ban. Despite huge investment in EV technology, so much of the automotive industry, including its technology and engineering base, its supply chains and service still revolve around ICE powertrains. However, in just 9 years' time, all new vehicle production will have to be fully electric or strongly hybridised, with a supply base and infrastructure in place to support it.
Gigafactory gap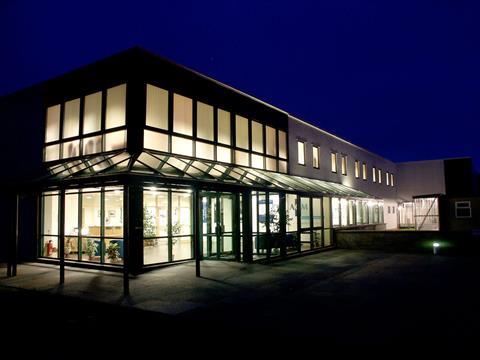 On the supply and production side, the UK is behind in the race for electrification. Currently the only two major EVs assembled with any significant volume in the UK are the Nissan Leaf and the Mini Electric, the latter of which uses imported components for the most critical parts of its electric drivetrain. Although Nissan has a small battery plant, the UK does not have any significant battery supply chain or 'gigafactories' to fulfil the huge demand ramp up required to help meet the 2030 ICE ban, which would depend on vehicles built locally and imported.
AMTE Power and Britishvolt have recently announced plans for a gigafactory in Wales, which is targeted for completion by 2023 and would eventually be capable of producing up to 35GWh per year – similar to Tesla's battery factory in Nevada. However, even if the two startups are able to reach that level, it would supply batteries for around 700,000 vehicles a year (assuming a conservative 50KWh per vehicle). The UK would need more than two of these factories to meet pre-Covid UK production volumes of around 1.5m units per year.
The government's 2030 deadline therefore could be a major shot in the arm for investors to build new gigafactories as well as the broader supply chain that will develop in parallel for the complete assembly of electric powertrains, including battery enclosures, battery management systems, thermal management systems, electric motors, complete powertrains and battery maintenance, repair and recycling facilities.
But the tight timeline and scale of the challenge is immense, and investors will need to act quickly to plan and build a domestic battery supply chain – or it will inevitably be imported from Asia or shift to continental Europe and other regions. Ultimately, there is a huge positive upside potential here in terms of jobs and the automotive supply chain, if governments and manufacturers can grasp the opportunity.
What's confirmed and what's not in the UK plan to ban new ICE vehicle sales?
The ban only applies to new cars and vans. The government will consult on the strategy for heavy goods vehicles. It is less viable for all types of trucks to be fully electrified and may need longer to transition to hybrid or (hydrogen) fuel cell technology.
PHEVs and 'full hybrids' – vehicles with ICE engines that are assisted by batteries and can go short distances on electric power – will be permitted for sale until 2035. However, the precise distance is crucial here and government admits this is still open to consultation – but we believe that pressure from OEMs will mean that full hybrids, such as the Toyota Prius will be allowed until 2035.
It appears from 2035 that even PHEVs will be banned, as they have some emissions, and therefore all new cars will be sold from then will have to be fully electric.
There will be £1.3 billion ($1.72 billion) investment in expanding charging infrastructure.
Purchase subsidies for EV buyers will total £582m.
On the production side, £500m will be allocated to develop battery manufacturing in the UK.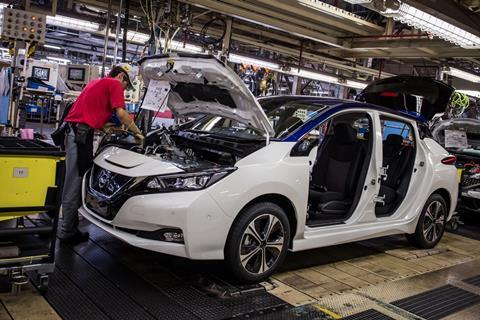 Critics have pointed out that the sums being promised by the UK government are simply inadequate given the herculean task facing the industry in achieving this once in a century transformation. That is true, although the government has said that it expects private investment to dwarf public funding.
Observers also question why the target has to be as early as 2030 when EU member states bound by European legislation only need to achieve carbon neutrality by 2050. The UK has of course left the EU; however, the government has committed to maintaining environmental legislation and abiding by commitments in the Paris Climate Agreement.
To that end, there is logic in moving the commitment earlier. With the average age of the vehicle parc around 11 years, even a 2030 ban on new sales means that ICE vehicles will remain on UK roads well into 2040 or even later. Some petrol head die-hards may even refuse to go electric, hanging onto their existing vehicles for as long as possible or buying from the used car market, which will not be subject to the ICE ban.
Another real issue is that an outright ban on ICE vehicles – which has not yet been set – may lead to used vehicle 'dumping' where older ICE used vehicles will simply be exported to developing countries, moving the problem elsewhere rather than removing the polluting vehicle.
Job opportunities, job losses
The AMTE Power and Britishvolt gigafactory would eventually create up to 4,000 direct jobs and 15,000 indirectly in the supporting supply chain. However, there are also likely to be considerable job losses in the traditional ICE automotive industry. EV assembly requires far fewer components than ICE vehicle assembly, in theory reducing the complexity of supply chains and the need for production line labour.
Some engineering companies are likely to go out of business, whilst battery cell suppliers and automotive software companies will inexorably move up the pecking order of leading tier suppliers. Accelerating the transition to EVs is hugely ambitious but will turn the automotive industry on its head.
European timelines for banning ICE powertrains

EU Country

New ICE ban

New Hybrids ban

Germany

-

France

2040

UK

2030

2035

Italy

-

Spain

2040

Netherlands

2030

Sweden

2030

Denmark

2030

2035

Norway

2025

Ireland

2030

Iceland

2030

Slovenia

2030
The UK is not alone in this policy commitment, but 2030 does put it ahead of major European markets. Smaller European markets including Norway, Sweden, the Netherlands and Ireland have similar or more ambitious plans to ban new petrol and diesel vehicles. Among larger markets, France and Spain have later targets of 2040, while notably Germany and Italy are yet to set a date.
Barriers to acceptance
Along with the supply chain, OEMs and government alike face considerable challenges in encouraging widespread EV adoption across the UK.
EVs currently cost more than ICE vehicles. The difference is partly made up for by subsidies and tax cuts, however as battery prices fall we expect price-parity to be reached around 2025.
Charging infrastructure is lagging far behind EV technology. EV sales have tripled in the past year, but the number of charging points is simply not keeping pace, especially in rural areas. There are also questions about their reliability.
An increasing proportion of the UK population lives in flats, with no ability to charge their EV at home, having therefore to rely in public charging points – of which there are still very few.
Public charging points often have electricity pricing twice that of domestic rates (15p per KWh versus 30p per KWh), which negates the otherwise lower running costs of most EVs.
Charging times of 30 minutes (with a rapid charger) and up to 24 hours from a domestic supply do not meet consumer expectations.
The cost of an electric utopia
Roll the clock forward 10 years and assume this plan to electrify the UK vehicle fleet is successful, creating a zero (tailpipe) emission utopia.
But there is a problem – more precisely, a £40 billion problem. That is the amount the UK government currently generates each year through petrol and diesel fuel taxation and other motoring related taxation, which collectively represents around 5% of government revenues. If all cars become EVs, then automotive tax revenue streams in their current form would evaporate.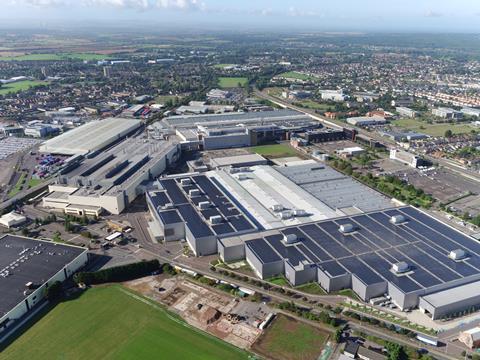 To fill that black hole in public finances, governments may have to introduce some new form of road charging, as well as eliminate many incentives for EVs such as exemptions from congestion charging other taxes and fees. These changes would erode the main advantage of an EV over ICE vehicles, which is the reduced running cost per mile. The alternative is to raise taxation in other areas.
In many ways the long term 2030 ban on ICE vehicle is easy for a government to make. Current politicians are unlikely to be in power then. Will the policy remain? Probably, however it may be finessed with key exemptions and concessions to make it more realistic for industry and consumers alike to make this transition to a fully electrified vehicle fleet.
As with any rapid change, there will be challenges and opportunities, and not every company will benefit and struggle equally. However, stakeholders across the supply chain will have to act fact to get ahead of an already ambitious timeline.