Amid the company's overarching new manufacturing strategy, Faraday Future is also making sweeping hiring announcements to oversee its push to expand production of its flagship FF 91 model.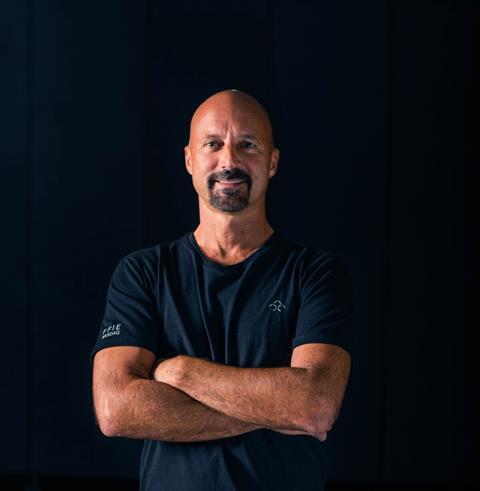 Matt Tall has been appointed the new VP of Manufacturing for Faraday Future Intelligent Electric (FF), a California-based global shared intelligent mobility ecosystem firm.
Tall will be responsible for all aspects of production and manufacturing at FF, giving priority to the Hanford manufacturing plant, where he will oversee the final phases of the site's upgrade, installation of component tooling, hiring, and the production of the FF 91.
"I am thrilled to join the FF team and contribute my knowledge of manufacturing organisations within the automotive industry to this rising star of EVs," said Matt Tall.
"I'm looking forward to getting to know the team and helping to lead them through the production and rollout of the FF 91."
Tall previously served as manufacturing VP at Rivian and has accumulated 29 years of manufacturing experience at a number of ICE and EV automotive companies, including Ford, GM, and Mercedes Benz. He has also held additional positions in engineering product development and new business development.
"We are very excited to welcome Matt to our growing team at FF," said Global CEO of Faraday Future Carsten Breitfeld. "He brings a wealth of experience to help oversee the manufacturing and launch of our flagship FF 91."
The Hanford manufacturing site is currently being prepared for the installation of manufacturing equipment, a process which is now expected to accelerate since its recent listing as a public company on Nasdaq.
The resources to complete the Hanford facility are now available, with construction and equipment installation set to meet its production goal, which is within 12 months of the closing of its merger in late July 2021.
FF is currently recruiting staff for the new plant and says it expects to continue its hiring process throughout the coming months.
A 'Hybrid' Strategy
In June this year, Faraday updated their manufacturing strategy into a global hybrid manufacturing arrangement.
The company says a large investment has been made into refurbishing the facility in Hanford, to move to a less capital-intensive business model. The 1.1m sq ft site will be the California firm's primary manufacturing location for the FF 91 model.
Also, FF is working with Myoung Shin, a leading contract manufacturing partner in South Korea for future models. The goal of this agreement is to gain the additional capacity needed to manufacture vehicles. Production has been agreed to be launched in a former GM plant with certain key personnel being retained to support the project. FF is also looking toward China, to provide a base to further expand manufacturing capacity.
In January, FF entered merged with Property Solutions Acquisition Corp (PSAC). Following the closing, the business combination will be listed on the Nasdaq Stock Market.