At Tesla's recent Battery Day presentation, the company promised to shake up its battery supply chains by moving into cell production and even the mining of raw material. Most of those moves require considerable technological advancements making it questionable how realistic they really are.
Arguably the biggest announcement was that Tesla wants to take control of the complete cathode supply chain, producing the cells in-house and mining the lithium itself from clay deposits in Nevada. Tesla is also making plans for a cobalt-free cathode, aiming to replace it with either iron, a mix of nickel and manganese, or pure nickel, depending on the application.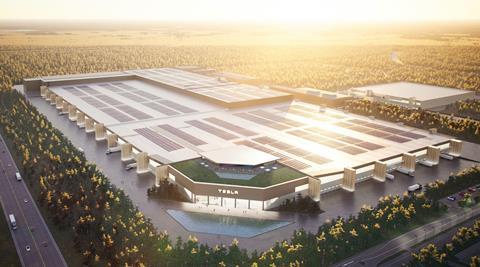 There is even some speculation that Tesla could invest directly or even take control of a major battery supplier.
However, while Tesla is known for surprising the industry with new technology, it can also be a bit optimistic with its predictions.
Vivas Kumar, an ex-Tesla employee who is now principal consultant at electric vehicle and battery consultancy Benchmark Mineral Intelligence, commented that Tesla was unlikely to reach all of these goals in the next two or three years.
"Never underestimate Tesla, but at the same time, let's be real: there is a big industry well beyond Tesla," he said. "It does raise a bar and create a new impetus for the industry; however, we need a dose of realism when looking at the announcements."

Unlocking the battery value chain
Benchmark's analysts concluded that an important element to the announcements is not only the reduction in cost per kWh that Tesla touts, but an effort to shift the balance of power in battery manufacturing away from China. While China produces only 23% of the raw materials for global lithium-ion batteries, it refines 80% of them, which means that even though batteries might be assembled in the US or Europe, they are still dependent on China.
Theoretically, then, it makes a lot of sense for Tesla to start mining its own lithium. However, its claim that there is enough lithium in North America to electrify its whole fleet of vehicles is rather spurious. According to Kumar, this might be true on an atomic level, but statements like that are "quite damaging to the reality of how difficult it is to make lithium chemicals with today's processes."
If Tesla gets its mining operations off the ground, another question will crop up, Kumar said. "What will be the commercial arrangement between the lithium supply chain and Tesla, going forward… It's just a question to solve. Will the world's largest lithium suppliers still want to do business with a company that's going after their market opportunity?"
The processing and refining of battery cells is also an emerging opportunity for manufacturers and suppliers across the value chain. According to a study by PwC Autofacts, the processing of battery cells could be worth up to 29% of the battery module, compared to 26% of the value in producing it. That suggests there are lucrative opportunities beyond the mining and manufacturing of cells. "We tend to only look at the cost of the full cell, and then add on 20% to make the cell into a modular system," said Christoph Stürmer, global lead analyst at PwC Autofacts, speaking at the recent Automotive Logistics and Supply Chain Live virtual conference.
"In our research, we found that the most expensive part of the call is not the raw lithium, metal or graphite. The big element in building batteries is the processing of the pre-materials: the electrolytes, anode, cathode, canning, the alumiunium that goes around them. Here we have a huge cost block and a huge lock of value that seems to be almost untapped by the automotive value chain."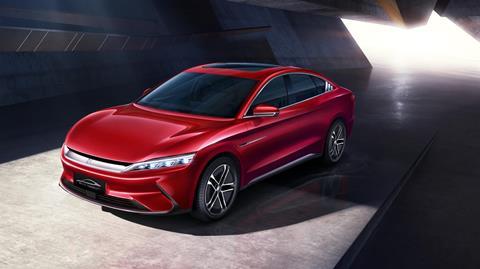 These opportunities suggest that even without mining its own materials, just moving into cell production and refining is a significant step, along with adding more digital and automation processes.

Vertical integration and diversification
Some analysts have suggested that Tesla could look to further integrate its battery supply chain by buying or taking a major stake in a battery supplier. Mike Vousden, automotive analyst at GlobalData, has speculated that Tesla could look to take over the battery business of South Korea's LG Chem, currently the world's largest supplier of lithium-ion batteries.
"LG Chem recently announced plans to spin off the EV battery business, a move that would bring in more funds for capital expenditure," commented Vousden. "LG Chem predicts the business will generate around $26 billion of annual revenue by 2024, mainly from the rapid growth in demand for electrified vehicles ahead.
"Tesla could well be interested in acquiring a proportion of the LG Chem EV battery operation.
There is no confirmation so far of any such acquisition. However, Tesla has in recent years moved toward a more diversified supply of battery cells in recent years. For example, Tesla used to use Panasonic battery cells exclusively, but now also uses LG Chem and CATL, according to Daniel Harrison, automotive analyst at Automotive from Ultima Media.
Tesla isn't the only manufacturer to assemble its own batteries at the moment, but to find an OEM that produces its own cells, rather than source them from China, is more difficult. Currently, the only OEM with significant cell production of its own is BYD, which is a major player in both ICE cars and EVs in China, as well as a number of developing countries. It does look to have plans to expand, as it was reported earlier this year that BYD was in talks with Jaguar Land Rover to set up a battery cell plant in the UK.
Earlier this year, Tesla sought approval in Texas to add a cell manufacturing unit to its planned factory there. The plant is slated to make the upcoming Cybertruck pick-up truck.
Meanwhile, Tesla is not sitting still with some of the other battery changes it announced. Base Model 3s in China will soon come with cobalt-free lithium iron phosphate (LFP) batteries. Reuters reported these would be manufactured by CATL, one of Tesla's main battery cell suppliers, although this hasn't been confirmed.
How many of the announcements to shorten its battery supply chain will genuinely succeed remains to be seen, but Tesla's drive for local factories shows this pursuit is not a new one. When its new plant near Berlin is complete, Tesla will be one of only a few non-European OEMs to produce its EVs locally, alongside Nissan and Hyundai, tightening up the supply chain at both ends. With VW announcing ambitious plans to manufacture its MEB-platform-based EVs all around the world, it is likely this approach is the way forward.