US - BMW has doubled its battery production capacity at its Spartanburg plant
US - BMW has doubled capacity for battery production at its Spartanburg plant in South Carolina. The facility now has a new assembly line that can produce different types of the company's fourth-generation batteries.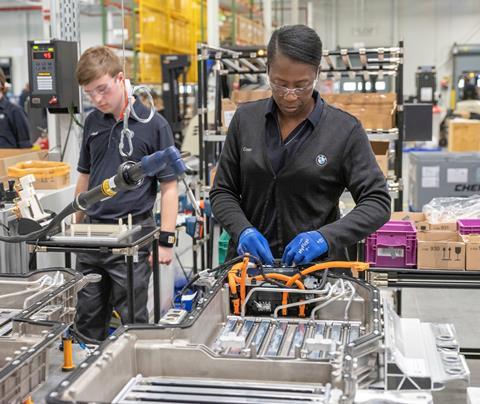 "We have invested around ten million US dollars in a new battery assembly line and expanded the area to more than 8,000 square metres," explained Michael Nikolaides, senior vice president engines and electrified drivetrains, BMW. "This means we could double the number of batteries produced if needed to meet market demand."
The Spartanburg plant currently makes batteries for the plug-in hybrid variants of the new X5. It will also soon start producing batteries for the X3. In the past four years, the facility has made over 45,000 units.
BMW operates three other battery facilities - at its Dingolfing plant in Germany and at the BMW Brilliance joint-venture powertrain plant in China. The German OEM also produces batteries for local car production in cooperation with a partner in Thailand.
Several suppliers have also been expanding their battery production facilities and exploring ways of cutting costs when it comes to making the batteries.