Mobile technology specialists Jade Solutions explores the rationale behind a portfolio of asset location innovations

Today, as the tech revolution penetrates every sector across the globe, manufacturing could miss adoption opportunities that could propel them forward, saving time, money and enabling them to make smarter business decisions.The technology is being rapidly adopted in sectors such as retail and transportation. Manufacturers need to act now. They have to think about when, not if. Industry 4.0 is leveraging cutting edge innovations such as IoT (internet of things) to determine asset location through RFID tracking. The technology is enhancing manufacturing capabilities and enabling a competitive edge that not only automatically senses the location of inventory, promotes staff safety and streamlines the production line, but also allows organisations to ramp up productivity and boost efficiency. Imagine a "connected" car component.
You can see where it is, what it's made of, and when it needs to be included in the manufacturing process. From an active tag and with a connected device, organisations can track their assets in real time. Save, innovate and stay competitive For manufacturing, when considering business assets, there's a checklist of four critical descriptors. Is the asset mobile? Is it mission critical? Can you track it? Is it expensive? If so, it is time to think about industry 4.0 location solutions.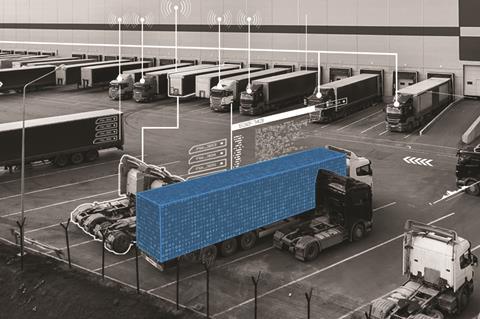 One such example is Jade Solutions' Zebra MotionWorks, which give organisations real time visibility of their operations – insight that leads to foresight. MotionWorks automatically senses the location of assets and inventory, helping improve employee safety, streamlining production lines and delivering actionable insights to increase productivity and efficiency. It is based on Zebra's industry-leading RFID technology. For example, the company is the official on-field player tracking provider for the NFL which demonstrates how this technology delivers real time visibility insights RFID for organisations, from the goal line to the assembly line and everywhere in between.
Powered by Savannah, Zebra's data intelligence platform, MotionWorks is a portfolio of flexible and customisable end-to-end solutions that integrate operation and edge data from multiple sources – including Ultra-Wideband (UWB), UHF RFID tags, Bluetooth Low Energy (BLE) beacons and cameras – to create insights that mobilise action to solve business needs.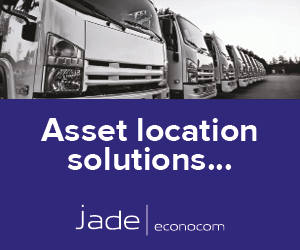 In some real life scenarios, it can take two staff members up to five hours to find an asset which technology could locate in five minutes. In a major manufacturing plant, managing thousands of assets, being able to pinpoint one in an instant is critical. By installing wireless infrastructure within the warehouse and putting asset tags on valuable assets, they are not only able to track these items, but information can also be stored on the tags. This allows their users to see which assets have expiry dates, defects, or whatever else helps to determine where they need to go, or what needs to be used first. Imagine a vehicle conveyed down a production line; the technology knows the location of the component. The MotionWorks Material solution helps manufacturers manage and automate the flow of material for their business. With seamless integration into other plant floor and enterprise resource planning (ERP) applications, it provides valuable insights into smarter material usage and helps ensure just-in-time delivery, creating operational efficiencies and reducing costs. A European automotive manufacturer saved $750,000 in inventory carrying costs, improved labour productivity by almost 20% and decreased on-hand inventory from local suppliers from seven days to two days with this solution.
With the introduction of automation, there is continuous reporting on what is being used, when and how much is left. This means alerts can be activated when paint, screws, parts, etc. are running low. With all of this information available to be analysed, the re-stocking process is ready to be optimised, working out best flow required to replenish all of these materials. Tracking assets, translating data and transforming operations – this is what industry 4.0 is all about. The future is now Industry 4.0 applications allow organisations to track all of their vital assets – be they physical parts, job packs, or anything critical needed to get the product built efficiently. IoT is enabling innovation and optimisation on more than just tracking. These tools offer manufacturing plants actionable insights through the collection of data to aid in smarter decision making around staffing, material flow and innovation.
Manufacturers need to invest in the right technology to meet the on-demand economy challenge to stay competitive. Jade Solutions can help facilitate this through cutting edge technology, ensuring organisations stay ahead of the curve.