The shut-down has disrupted the supply of semiconductors, lithium for battery cells and components for auto assembly.
A heatwave and resulting water and hydropower shortage have forced automakers and suppliers to shut-down on government orders for six days, including Toyota, electronics manufacturer Foxconn and battery cell maker CATL.
Sichuan is experiencing its hottest weather for the last 60 years leading to a shortage of water that powers its hydroelectric dams creating an additional challenge for supply chains which have still not fully recovered since the onset of the global coronavirus pandemic.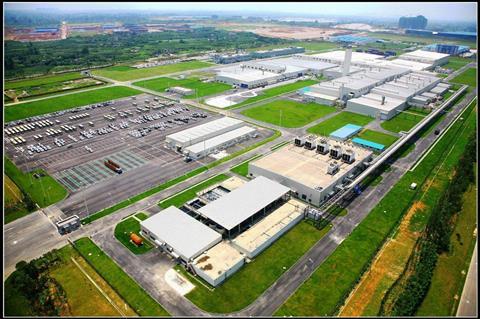 Average temperatures in Sichuan in August are usually around 30°C but a high of 40°C was reached on on August 15 and maximum temperatures are forecast to be in excess of 35°C until August 24.
Authorities in Sichuan have imposed a closure order on factories for six days in order to maintain power supplies to homes with increased demand for refrigeration and air conditioning driving up domestic power demand by 93.3%. The order will disrupt the supply of semiconductors which are already in short supply globally as well as lithium for battery cells and other automotive components.
As in Europe, a crucial factor in the crisis is drought. Sichuan relies on hydroelectricity for over 80% of its power and with rivers running low, output has dropped.
Two cities in the province have escaped the restrictions. Panzhihua which has a gigantic mining sector, extracting vanadium, cobalt and coal as well as a lot of industry and the remote mountainous region of Liangshan Yi.
Supply chain impact
Toyota and Foxconn confirmed they have been forced to shut their Sichuan factories this week and Chinese media reported that CATL has halted production. The order runs from Monday 15 August to Saturday 20 after Sichuan authorities said they would cut the power supply for those six days.
Some companies from the region say they have managed to mitigate the impact. Semiconductor supplier BOE Technology said that it would operate a lower-powered assembly line but continue to run its factory, according to Global Times.
Nonetheless, it is estimated that around 50-60% of production in the province will be affected, with lithium production likely to fall by around 1,200 tonnes. That has caused a spike in prices with Sichuan a major production hub for the metal, on top of a more than five-fold rise in its price in 2021.
Chinese automotive analysts expect minimal impact on Geely and Great Wall Motors' factories in Sichuan since August is a slower month for the automotive market.
Water shortages may be here to stay
Climate change has caused low rainfall across Europe and Asia on top of high temperatures. The heat means that thermals over land prevent rain from condensing and falling, meaning that instead happens over the sea, inhibiting replenishment of fresh water supplies.
This is the reverse of the normal water cycle in which evaporation of sea water would eventually form rain clouds that disperse over land and it's a pattern expected to occur more frequently in the coming decades. Nasa's Grace water monitoring project predicts that by 2025, 'water stress' will affect around half the world's population.
Energy supply is emerging as a key issue for the companies behind a flurry of gigafactories being set up across the globe. Italy-based Italvolt CEO Lars Carlstrom told AMS that its future plant will require the equivalent of 1% of the country's power consumption with doubts over where it will come from amid dwindling supplies of gas from Russia. It also means the factory is unlikely to meet its aspiration of running solely on renewable power from the outset, Carlstrom said.