As battery gigafactories put new demands on national energy systems, battery experts say energy costs and the supply of renewable energy could mean it takes longer for Europe to reach zero-emission mobility targets.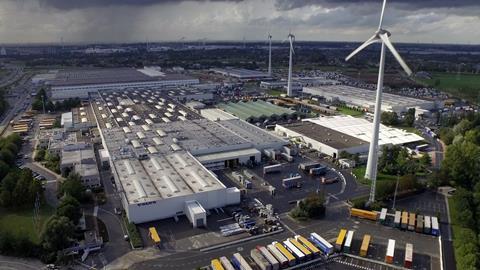 Europe's path to affordable zero emission mobility in cars that are made with and run on renewable energy risks being longer and more expensive than initially expected amid an energy crisis and a reliance on foreign mineral resources, two experts said.
The dozens of gigafactories Europe needs to transition to millions of pure EV models will add energy demand to national grids whose future stability is increasingly uncertain amid a drop in exports of Russian gas since its invasion of Ukraine.
"We're being forced to take an active role in the sourcing of energy," said Lars Carlstrom, CEO of Italian battery Gigafactory Italvolt during a recent Automotive Manufacturing Solutions Evolution Livestream on EV powertrain and battery production.
"We need to involve ourselves in the energy space a lot more than we probably anticipated initially when we launched these projects."
Considering that the Italvolt plant, to be built on the site of defunct office equipment maker Olivetti, will consume the equivalent of 1% of Italy's energy needs today, it's an alarming revelation at a time when energy availability is under threat. Carlstrom expects it to be an uncertainty which will persist for several years rather than be resolved within months.
Gigafactory reliance on the grid implies that Italvolt's carbon footprint, like other plants of a similar size, will mostly shrink in lockstep with national decarbonisation efforts.
"It's a huge challenge and it's my biggest concern, energy, especially green energy because it's going to create massive problems."
Download your copy of the AMS Battery Supply Chain 2022 for the latest analysis of supply chain and production and updated forecasts on electric vehicle demand and battery manufacturing needs.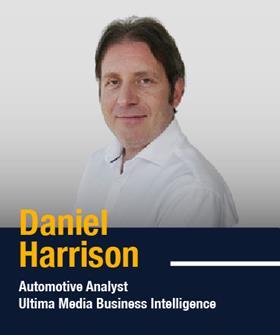 Carlstrom said Italvolt's Scarmagno site will be built with capacity to produce the batteries needed for 550,000 electric cars a year. If Europe's car sales continue to hover at the same level, it will need more than 30 installations of this size, all of which makes him see current targets for the end to gasoline and diesel sales in the early to mid 2030s as "naïve" – including the UK's 2030 target.
The figure could be higher still if, as predicted by Ultima Media automotive analyst Daniel Harrison, manufacturers continue to increase the size of EV battery packs. Harrison's estimate sees an average pack size of 82 KWh per year versus the current average of 60 KWh, an increase in size by more than one third.
Another key bottleneck for Harrison is mineral supply, in view of current spikes in the price of nickel and to a lesser extent, manganese which have reversed steady falls in the price of battery cells. A pre-pandemic pursuit of a $100 per KWh price was in closer view when a $120 level was reached, but metals costs have pushed them back up to around $200.
Demand for those metals will only increase, with electrification targets likely to lead to a quadrupling of global battery manufacturing capacity to around 4,072 GWh by 2030, up from 959 GWh today. The size of the additional plants is expected to increase since this expansion will occur with a smaller number of factories 320 by 2030 versus todays' 183.
"It appears that there's plenty of gigafactory capacity at present and for the foreseeable future but the upstream is going to be a challenge and the midstream as well," Harrison said.
One regulatory driver of the regionalisation of the battery supply in Europe, Harrison said, will be EU plans for a battery passport which sets out the origins of the cells and materials within them and the pack's carbon footprint.
"That's a very critical aspect that the European Union is pushing through to drive the regionalisation and development of a European battery supply chain," he said.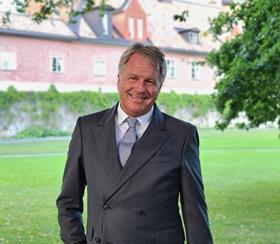 Lars Carlstrom, founder of upcoming gigafactories Italvolt and Statevolt, will be a speaker at the first AMS Automotive Evolution Europe summit this December 7 in Munich, Germany, speaking about strategies to ramp up EV battery supply and production. He joins other top-level automotive manufacturing experts from BMW, Polestar, Audi, ZF and more.
Find out more about the summit and register here!