The latest AMS battery report forecasts production capacity, analyses suppliers and materials, and shows why OEMs and suppliers are forging new partnerships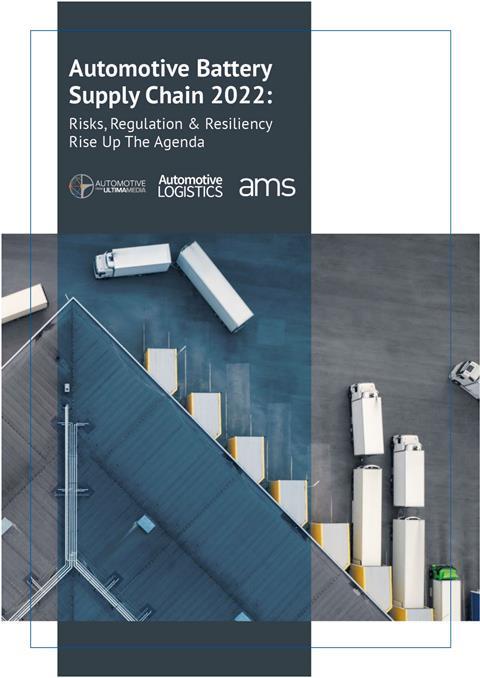 The growth of electric vehicle battery demand is very real, driven by a rising EV market, and accelerated by government and OEM electrification targets. Just as real is the investment in batteries, from the development of cell chemistries to the phenomenal expansion of 'gigafactory' facilities to produce cells and modules in many regions. A further reality is the expansion of the value chain to support battery manufacturing, with huge investments in upstream materials and minerals such as lithium, cobalt, manganese and nickel, and key components such as cathodes, anodes and electrodes.
There is also real evolution in battery manufacturing partnerships, too, as OEMs seek to ramp up production capabilities but balance capital investment and core technology competences. Carmakers are partnering with battery cell suppliers, forming new relationships with automotive suppliers, materials, mining and recycling companies as the industry prepares to increase output and maximise supply while keeping up with new technology.
Despite this growth, the risks facing cell and electric vehicle manufacturers are no less real. In fact, they are rising. As vehicle manufacturers have struggled with disruptions from the pandemic, semiconductor shortages, labour, material and logistics bottlenecks, the dangers to the supply of lithium-ion batteries and materials are more palpable. Already, delivery times for some electric models can stretch up to a year.
Since the war in Ukraine, volatile pricing in materials, as well as skyrocketing energy costs, have put even more emphasis on having stable, competitive regional supply of batteries. It is not only a competitive issue for automotive manufacturers, but a matter of energy, economic and industrial security for governments.
Understanding this critical sector is why AMS has produced this report with updated analysis of the battery supply chain and production, and updated forecasts on electric vehicle demand and battery manufacturing requirements in major regions.
Download the 2022 Automotive Supply Chain Report
Global light vehicle production forecast through 2035
Global lithium-ion battery demand and production forecast in GWh through 2030
Gigafactory plants by region
Battery material price information
Strategic supply
The scale and scope of the battery value chain is tremendous and represents the largest shift in the value chain and in vehicle production for a century. With the manufacturing and supply landscape changing, carmakers are increasingly involved in new areas, from forming joint ventures with cell producers, to partnering directly with upstream material suppliers, energy providers as well as recycling companies. The semiconductor crisis has demonstrated the risk of keeping critical components at a remove – many carmakers do not want to make the same mistake in battery production.
The 2022 report provides concise, yet comprehensive overviews of the technologies, demand, regulatory, material and supply considerations that OEMs and suppliers need to consider when planning EV battery production and services. From raw materials to component manufacture to packs and final EV assembly, this 35-page report condenses value chain mapping through the sector with data on gigafactory numbers and location, forecasts on capacity and insights on material prices.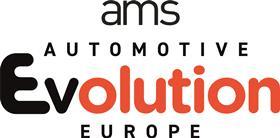 For more on electric vehicle and lithium-ion battery manufacturing, join AMS Automotive Evolution Europe on December 7, 2022 in Munich, and connect with leading OEMs and battery producers, including BMW, Polestar, Audi, Toyota and more.

More AMS AUTOMOTIVE EVOLUTION EUROPE 2022
Data and analysis on the top 10 battery suppliers, including:
Current production capacity
OEM and supplier agreements
The influencers in battery production
The rise of battery suppliers and gigafactories is changing the manufacturing network for automotive manufacturers across the world. As the 2022 report shows, OEMs and suppliers are regionalising battery cell and pack production across major markets like China, the US and Europe. Factories are being developed in new locations, while brownfield projects could revitalise industrial production in some regions. Such projects are also often putting renewable energy sources and sustainability at the forefront of manufacturing and supply chain plans for EVs.
To succeed, companies will need to partner with the key players driving e-mobility technology and manufacturing, which includes not only major OEMs like Tesla, Volkswagen Group, General Motors, Stellantis and Toyota, but players such as LG Energy Solutions, CATL, SK Innovation, BYD, Panasonic and others. This report provides key capacity and production information about the top players in the battery cell market.
While carmakers and suppliers build up capacity to produce li-on cells, they also need to look ahead to sustainable material supply, which is why there is growing focus on material recycling. The report explores the key opportunities for battery recycling and processing and shows why OEMs must look ahead to the end-to-end value chain.
Click here for database of current and planned gigafactory locations globally
Upstream raw material mining and processing
Midstream component manufacturing like anodes, cathodes and electrodes
Downstream cell manufacturing
Pack and system integration
Electric vehicle assembly plants
Recycling
Download the 2022 Battery Supply Chain and Manufacturing Report