Updated July 28, 2022 with on-demand video

How can OEMs, suppliers and governments create the best landscape for EV production? In what ways must they reimagine manufacturing networks, facilities and throughput? How should OEMs, battery makers and suppliers partner to ensure they manage volatile supply, energy sources and ramp up EV battery and powertrain capacity to meet demand? What will be the key factors that define success or failure?
And are electrification targets over the next 5-10 years at all realistic?
Watch this livestream discussion and find out more about the challenges and opportunities facing EV battery and powertrain production, and how it will impact the manufacturing strategies and costs. The investments in new gigafactories, refitting of former production facilities and the rise of new types of partnership and vertical integration are key factors supporting this ramp-up of EV production. So, too, are battery material supply, price and renewable energy.
The livestream features Lars Carlstrom, who is helping to develop some of the world's leading gigafactory projects, including Italvolt in southern Italy and the recently founded Statevolt in California. He discusses key material, energy and supply chain considerations in ramping up batttery cell production and partnerships in producing EV powertrains.
The livestream also features forecasts and analysis of EV battery production by Daniel Harrison, automotive analyst at AMS, and author of a new report from AMS on battery supply chains and manufacturing (download the report free here).
This livestream delves into how both battery makers and automotive manufacturers are refitting factories and ICE plants to ramp up battery, casings, EV motors and other components to meet demand. Experts discuss the investment planning required for these sites, whether new or brownfield, as OEMs and suppliers manage an uncertain flow of materials, labour shortages, layout design and automation, material, chemistry and thermal requirements.
Explore the key strategies in establishing EV battery and powertrain and optimising processes. Learn more about how batteries are:
Impacting automotive production strategies and capacities
Reshaping plants with new tooling, equipment and materials
Leading to new considerations for supply chain, recycling and renewable energy
Redrawing partnerships and vertical integration across the supply chain
Speakers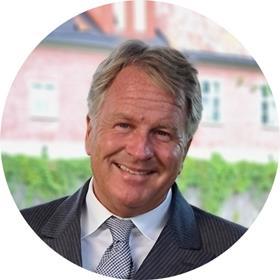 Lars Carlstrom
Founder and CEO
Italvolt
Lars Carlstrom is the Swedish chief executive and founder of Italvolt and Statevolt. He previously started Britishvolt in the UK, which is building a 30 gigabyte factory in north eastern England. Now, Lars is building another exciting venture in Italy under the company Italvolt, which is planning to build a 45 gigawatt battery factory in the northern part of Italy, at the former home of Italian telecoms manufacturer Olivetti, a 100-hectare industrial site home to 50,000 workers 30 years ago. Italvolt will be a key battery cell supplier in Europe, and the largest factory in southern Europe. His latest venture, Statevolt, is planning a 54 gigawatt battery factory in Imperial Valley, California, in partnership with Controlled Thermal Resources.
Lars will also be a speaker at the first AMS Automotive Evolution Europe Summit on December 7, 2022 in Munich. Find out more!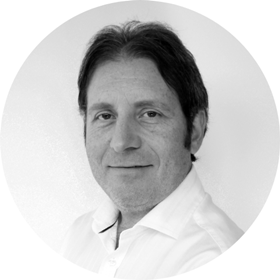 Daniel Harrison
Automotive Anaylst
Automotive Manufacturing Solutions, Ultima Media
Daniel has more than 10 years' experience in business intelligence and now leads the business intelligence unit at Ultima Media, including for AMS, producing reports, analysis, forecasts and market commentary on a wide range of industry issues. He has recently produced market-leading forecasts and analysis of global powertrain production, demand for lithium-ion battery capacity and global vehicle sales.
Host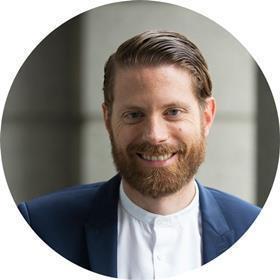 Christopher Ludwig
Editor-in-Chief
Automotive Manufacturing Solutions, Ultima Media
Christopher Ludwig is responsible for content and editorial strategy across Ultima Media's global automotive media platforms, including Automotive Manufacturing Solutions, Automotive Logistics, Car Design News and its business intelligence unit, Automotive from Ultima Media. He's covered the automotive industry, manufacturing and supply chain for 15 years and has nearly 20 years' experience in the media and publishing business. He has an MSc from the London School of Economics and Political Science.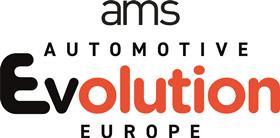 AMS will bring together key industry figures, including Lars Carlstrom from Italvolt together with manufacturing executives from Audi, BMW, Polestar and others, to discuss flexibility and digitalisation in electric vehicle and battery production at its Dec. 7 Automotive Evolution Europe Summit in Munich
See more details
Download session slides