The OEM is hoping to take advantage of growing sales in the country by setting up its first local production facility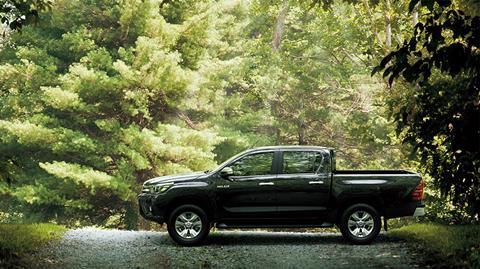 Myanmar - Toyota has revealed plans to build its first vehicle production facility in Myanmar. It will be situated in the Thilawa Special Economic Zone, which is in the southern suburbs of Yangon city.
The plant will be used to make the Hilux pick-up from semi knocked-down (SKD) kits. It will initially have a capacity of just 2,500 units per year, with the 130 employees working one shift. Production is slated to begin in February 2021.
The Japanese OEM currently relies on importing vehicles into Myanmar for them to be sold. It believes that the market will "continue expanding steadily" after total vehicle sales doubled in 2018 to almost 18,000 units.
Other companies are also looking to take advantage of the growing market. Hyundai also opened an SKD facility in Myanmar at the start of 2019, located in the Thar Du Kan Industrial Zone. This is being used to assemble the new Accent.