China - The supplier will make a range of components for powertrains at its new facility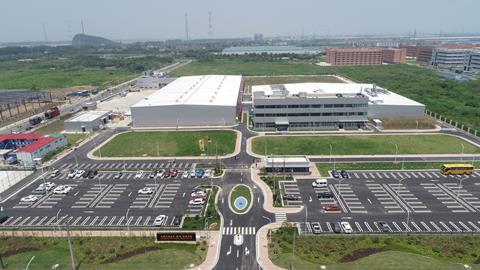 China - Continental has celebrated the opening of its new powertrain plant in Wuhu. The facility, which spans across an area of 24,000sq.m, will be used to produce a variety of powertrain products including thermal management components as well as sensors and actuators for both internal combustion engines and new energy vehicles.
"With the fast development of China's urbanisation, air pollution in China's key urban areas is a significant issue, and with 1.4 billion Chinese people there is a huge demand for clean mobility," commented Enno Tang, president and CEO of Continental China. "The opening of our new facility in Wuhu enhances our capability to meet customer requirements in terms of both combustion and electric technologies."
One of the key products made at the Wuhu facility will be Continental's coolant flow control valve (CFCV), which is part of the company's thermal management system. It helps to route hot or cold air to the right places in the powertrain. Volume production of the CFCV for an electric vehicle is scheduled to start towards the end of 2019.
A total of 22 production lines will operate in the plant. These will use low-cost automation solutions, though technologies such as automated guided vehicles will also play a key role. The shop floor includes a quality analysis room, a spare parts room and a sample room.
Various other suppliers have also been investing in facilities across China, despite the fact that sales in the world's biggest vehicle market has been slowing. AkzoNobel, for example, has recently expanded its powder coatings facility in Changzhou, while Hanon Systems has just opened a new plant in Chongqing to make compressors and heat pump systems.