Production of the next-generation Superb will be relocated from Kvasiny to Bratislava in Slovakia in 2023, to free up capacity in the Czech plant required for the brand's plans for growth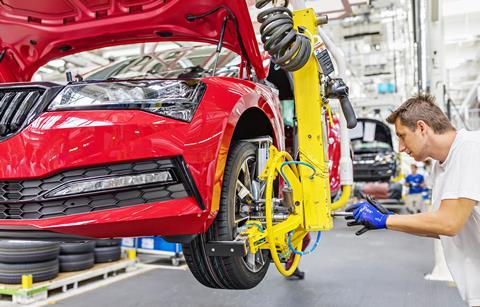 The relocation is part of the VW Group's 'plant occupancy planning'. The concept defines at Group level which models are built in which plant. In addition to 'moving' the Superb to Bratislava, the plan also sets out that production of the brand's profitable flagship SUV, the Kodiaq, and its successor, will remain in Kvasiny.
The plant currently produces the Kodiaq and Karoq SUVs along with the Superb and the iV plug-in hybrid variant. Skoda says this extra capacity will enable the company to increase the production numbers of the popular SUVs, reducing the lead time for customers and to build another model at the site.
Skoda CEO, Thomas Schäfer, said: "We welcome the decisions on the Group's planning regarding plant occupancy. It will provide us with the additional capacity in the Czech Republic that Skoda so urgently needs for growth. We have thus set the course for our brand's expansion while remaining highly profitable. I think it's an important sign that Skoda will also be assuming even more responsibility within Volkswagen Group."
With the experience gained in developing emerging car markets following the India 2.0 project, Skoda has now also been given responsibility for Russia and North Africa.