Carbon and glass fibre-reinforced polypropylene (PP) technology offers alternative to engineering plastics and metal parts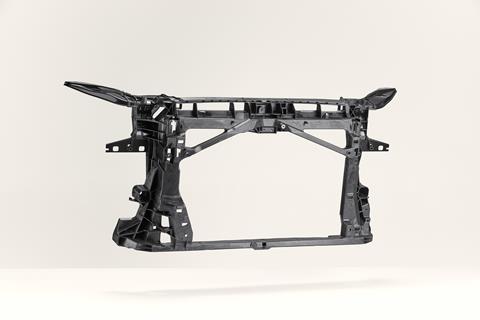 Borealis claims its Fibremod branded, carbon and glass fibre-reinforced PP family of products are available in short- and long-glass, and carbon fibre formulations, with customisable fibre content ratios to enable manufacturers to balance strength, weight, and cost according to specific design needs.
The company says this material range is suitable as substitute for metal, and engineered plastics, and offers automotive manufacturers lighter weight, extra strength, and greater impact performance across applications ranging from front end and tailgate modules to instrument panel and centre console carriers.
It's claimed these products also support energy efficiency in production by reducing process temperatures and energy requirements compared with alternative solutions such as polyamide.