Download this report for a forecast of European new vehicle demand from 2020-2030 across the region and the top five markets, and analysis of impacts and changes for the European finished vehicle logistics sector. This report is the latest from ECG Business Intelligence, a collaboration between the Association of European Vehicle Logistics and Automotive from Ultima Media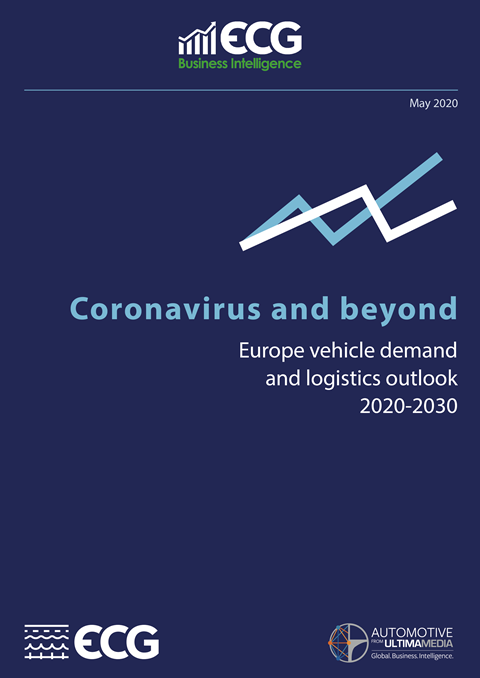 The European automotive market and vehicle logistics sector are stirring back to life, with most markets ending restrictions on vehicle sales by the end of May, allowing vehicle production and distribution to gradually lift from historic lows over the coming months. However, the road ahead is likely to be bumpy both from a demand and supply point of view. But there is scope for gains and some recovery – and the vehicle logistics industry is set to play an important role in it.
At the same time, the coronavirus crisis is accelerating changes in the vehicle logistics industry, from capacity and footprint changes, to digital transformation of sales, delivery and planning.
This report provides both monthly forecasts of 2020, as well as a long-term outlook until 2030 for European vehicle registrations across the region, and for the top five sales markets: Germany, UK, France, Italy and Spain.
It also includes key insight and analysis on vehicle logistics, including how the sector has responded to the crisis, new processes and technology requirements.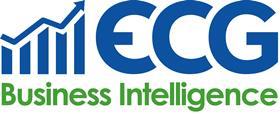 ECG Business Intelligence is a new collaboration between the Association of European Vehicle Logistics (ECG) and Automotive from Ultima Media to provide ECG members and partners with valuable data and analysis on market and regulatory issues, specific to the vehicle logistics sector.