ZF Group's CDO, René Deist, told the Automotive Manufacturing Evolution Summit how its industrial cloud integration strategy would enhance the use of AI and capacity planning across the tier one supplier's 200 plants.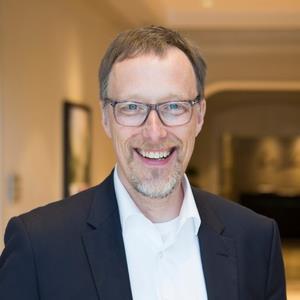 "Software is expanding into every aspect of economic life, from tertiary production to shop level. Almost every activity today employs software, and adding digital services enhances the end customer experience."
That is the view of ZF's chief digital officer, René Deist, who outlined the company's vision for leveraging data and the industrial cloud at the AMS Automotive Manufacturing Evolution Summit, which was held online December 7-8. From integrated demand and capacity planning to predictive maintenance and improved production performance to solving climate change issues, Deist highlighted the opportunities for automotive manufacturing made available through digitalisation.
Deist listed several areas currently undergoing a significant evolution at ZF manufacturing, and how the development and application of production digitalisation, such as artificial intelligence, machine learning and deep learning have now become tools rather than inaccessible, complex technologies.
As a result, ZF is transforming its products, production and supply chain. As well as ramping up output of electrified powertrains, the tier one manufacturer is integrating data across functions and operations in the cloud with Microsoft, including at its 200 global plants.
Constant development
"We need to capture data if we want to understand how we can change the way we manufacture, to optimise it and then be more efficient in the way we produce," Deist said. "This should not be for just a single plant or line, we need to think globally, so we can scale as fast as possible."
He also noted that these technologies should be focussed on actual applications to maximise their usefulness.
A new cloud approach is essential in expanding automotive manufacturing to create this colossal digitalisation effort, according Deist, who envisions connecting production and supply chain ecosystems across ZF's global operations.
As the manufacturing workforce re-orients around digitalisation, Deist said that companies must adapt their organisations to "foster agile solutions and achievements".
He also stressed the need for partnerships and offered the example of ZF's work with Microsoft. Here the company is developing solutions that are universally applicable to "nearly every problem", from application to data gathering, and future integration. He also pointed to the significant opportunities from the European-wide consortium Catena-X, which is a platform for data exchange whose members include Volkswagen, BMW, Daimler, ZF and others.
"This is an industrial consortium with companies that have understood that now we have more common problems to solve," he said.
Deist said that there had never been more opportunities for digitalisation and partnership solutions than are available now. Therefore, every company should be considering its cloud strategy and how it will participate in the developing virtual connected world.
A cloud solution for every problem
The automotive industry, and global supply chains in general, are currently experiencing several converging disruptions. These include labour supply problems, semiconductor shortages, Covid-related shutdowns, bottlenecks and more.
Deist told the conference that AI and digital networks offer potential restorations for those impacted by global crises as they allow for holistic access to diverse data. OEMs and suppliers like ZF can then use that data to align order, supply and production capacities.
Data hunting has become a priority for ZF as part of a journey of consolidation and synchronising information across global networks in different enterprises from users to engineers.
The ZF CDO added that digitalisation offers the best way to combat climate change and reach zero carbon output, as it can most effectively identify inefficiencies and waste within production the supply chain.
Those who registered to attend the AMS Evolution Summit can watch all sessions in full on the virtual event platform. On-demand sessions will soon also be available on the AMS website.