Hino will be making light- and medium-duty at the factory in a bid to increase its global presence
Russia - Hino Motors has started building a new factory in the city of Khimki, which is located in Moscow Oblast. The move comes as part of the company's 'Challenge 2025' initiative, in which Hino aims to increase its global unit sales and localise production.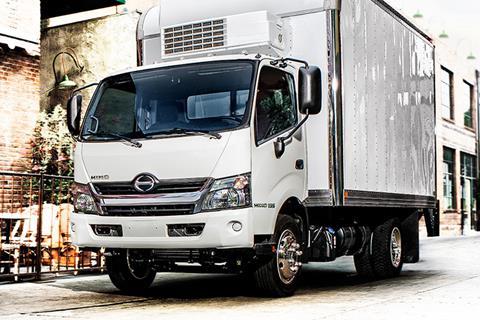 "Hino came to Russia in 2008 and since then we were able to win the favor of a large number of customers due to the high quality of our trucks and our comprehensive follow-up services in the spirit of "Total Support"," commented Mikio Segawa, president of Hino Russia. "And now, I declare that Hino sincerely believes in the prospects of the Russian market and has long-term plans for developing its business in Russia. And the beginning of this construction proves our commitment to Russia. We hope that the new Hino initiative will contribute Russian customers' business, Moscow region and the city of Khimki!"
Production is slated to begin in mid-2020. The plant will cover an area of 50,000sq.m, have an annual capacity of 2,000 units, and will make both medium- and light-duty trucks. It will initially employ 60 people.
In the passenger car segment, several OEMs have been investing in Russia ahead of an expected upturn in the market. Haval, for example, has started production if its F7 SUV and a new factory in Tula.
Hino also recently established a production base in Thailand, located in Bang Bo, Samutprakarn Province. Costing 11.5 billion yen (US$115m), the plant is due to start operating in 2021, and will also make light- and medium-duty trucks and buses.