The Chinese OEM is pushing ahead in its globalisation strategy
Russia - Haval has started making its F7 SUV at a brand new factory in Tula, western Russia. It marks the first time that the OEM has carried out full-process production of a mass-volume model outside of China.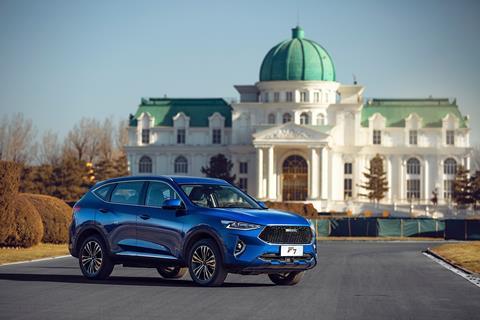 "With the Tula Factory, we are helping stimulate local economic development as part of the Belt and Road Initiative," commented Wei Jianjun, chairman of Great Wall Motor. "I believe our globalisation strategy has the potential to go beyond opening international markets - it will propel Haval to be a key player on the global auto stage."
Haval is part of Great Wall Motor (GWM), and has been operating independently since 2013. The idea behind it's 'Belt and Road' initiative is to roll out a global distribution network of its vehicles.
The Tula factory, which cost GWM US$500m to build, also marks the company's largest overseas investment project to date. It has an annual capacity of 150,000 units, and covers all stages of production from pressing through to assembly.
As well as making the F7, the factory will be used to make parts and assemble vehicles for other OEMs using complete knock-down (CKD) kits. This helps to minimise investment risk.