Germany - Volkswagen is developing manufacturing technologies in order to better make lithium-ion batteries
Germany - Volkswagen has started operating a pilot line for small-series battery cell production at its facility in Salzgitter, Germany. The idea behind the project is to develop new manufacturing technologies that can be specifically used to make lithium-ion batteries.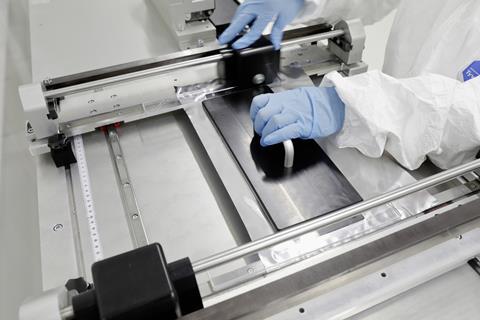 Frank Blome, head of the Center of Excellence for Battery Cells in Salzgitter, commented: "Today's commissioning of the pilot line is an important step on the road to building a gigafactory at the Salzgitter site. We will further deepen our knowledge of production processes within a short space of time. That is important in order to shape future developments and thus secure performance and costs as well as quality. The experience gained will also contribute to mastering the entire value chain for lithium-ion batteries – from raw materials through production to recycling."
As well as testing and developing manfuacturing technologies, the company has estabished a battery cell business area at Volkswagen Group Components. The idea behind this is to optimise battery cells for future use in the Group's electric models, thereby reducing the use of scarce raw materials. It is also building a battery recycling pilot line at the Salzgitter facility, which is slated to begin operating in 2020.
"We already develop and manufacture power electronics, battery systems, electric motors and charging systems, and are building up battery recycling know-how. With the integration of the battery cell business area, Volkswagen Group Components is on track to becoming a globally leading producer of e-mobility components," commented Thomas Schmall, chairman of the board of management of Group Components.
In a recent analysis article, AMS highlighted some of the latest plans from the VW Group in regards to vehicle electrification. These include starting production of the ID.3 at Zwickau, as well as the signing of a recent agreement with Swedish battery company Northvolt in order to build a gigafactory. Furthermore, Skoda has announced that it has started making batteries for hybrid vehicles at its Mladá Boleslav factory. These will be used in brands across the VW Group, not just at Skoda.
A new report by Ultima Media suggests that the increasing production of electric vehicles could see profits dwindle for carmakers.