Germany - Valmet is upping its game in the battery field for electric vehicles
Germany - Valmet Automotive has begun construction of a new battery test centre at Bad Friedrichshall in south-western Germany. It will cost a total of around €7m (US$7.85m) and is expected to be completed in February 2020.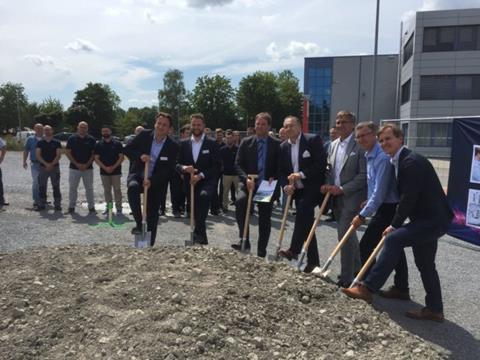 "We appear on the market as a development partner for companies in the automotive industry," commented Robert Hentschel, managing director at Valmet Automotive Engineering. "With our new test centre we are expanding in the industry much-needed test capacities for batteries and batterie systems of electric vehicles."
Representatives for AVL were present at the groundbreaking ceremony, as the testbed specialist will provide four battery testbeds in container-based design for the facility. This design is advantageous when compared to traditional testbeds as they are easy to pre-install and try out. This took place at AVL's facility in Graz, Austria.
Valmet also recently announced plans for large-scale battery production at a facility in Sao, Finland. The chosen site is a former mobile phone production factory in Salo, Finland - a small town in the south of the country around an hour and a half from the capital Helsinki. As the site was previously used to make electronic devices, the supplier believes that the necessary infrastructure should already be in place for its battery production plans.