Volkswagen Group Components will invest €2.3 billion for EV-related part making by 2026.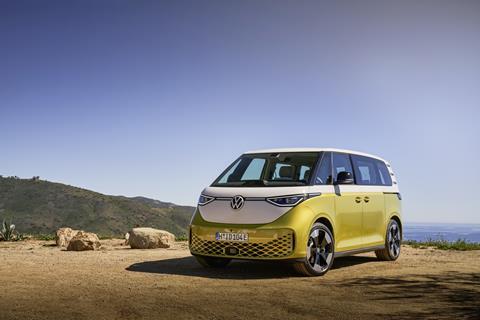 Volkswagen will produce the battery system for the retro-styled ID. Buzz model in Hannover from 2024, it has announced, joining the Braunschweig site that will make it initially.
Production of the resurrected 'Kombi' van as part of Volkswagen's all-electric ID. range has begun with component production at German plants in Braunschweig, Kassel, Salzgitter and Hannover, the company said.
The Hannover plant is also scheduled to later fit axles to the ID. Buzz in the future with around 200 employees to be dedicated to this task. The component is currently made in Barsinghausen.
Volkswagen Group Components will invest about €2.3 billion in the 'electrification' of sites in Germany through 2026, the carmaker said.
The Kassel site has been made a centre of expertise for electric drives which it produces for the Buzz, VW said.
The company announced in May that it had begun producing its first ID.4 models at the company's Emden plant in Lower Saxony on May 20. It has added six new production halls and five new conveyor bridges to the Emden site which together cover about 125,000 square metres.
In preparation for future EV production 400 Emden employees were posted to Zwickau in 2020, which had started production of the ID. 3 in 2019.