The OEM has broken ground on the new 67,000 sq. ft. building at its South Carolina manufacturing site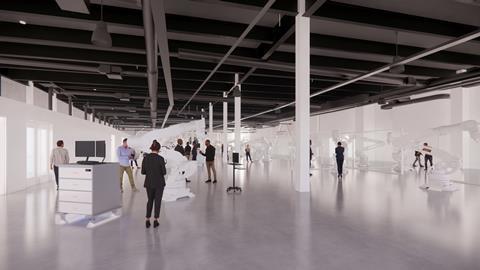 Scheduled to open in summer 2022, BMW say the $20m investment new training centre is a continuation of its 2017 commitment to invest $200m over five years into workforce training. When completed the building will feature multiple classrooms for both professional development and technical training, an outdoor amphitheatre, and an outdoor meeting and workspace that includes wireless capabilities.
"The most important investment for BMW is our people. Our associates are the key to BMW's success," said Knudt Flor, president and CEO of BMW Manufacturing. "The rapid pace of digitalisation, electrification, artificial intelligence, and autonomous driving is transforming the automotive industry. Advancing the skills of our workforce is a priority for BMW. This training centre will offer a learning environment that promotes creativity, fosters innovation, and improves technical training skills."
The new training centre will be built across from the existing Campus Training Centre (CTC). The idea is to connect recruiting, hiring, training and innovation all in one location, and it will also be home to the OEM's apprenticeship program – BMW Scholars.
"The technical training areas will have a flexible classroom design to adapt to multiple learning environments," said Paul Sinanian, manager for Talent Management and Training. "Training robots identical to those inside the BMW plant will be placed on moveable pallets so they can be relocated depending on the learning situation. Classrooms will be equipped with the utilities and IT networking needed for teaching robotics, electrical, mechanical, engine and automotive training."
The new training centre will replace the current TDC on Brockman-McClimon Road, which has been in operation for more than 27 years and used for both technical and professional training.