As plant automation increases, tools such as Lyla help customers control, manage and optimise their processes. Daniël Bottema, R&D manager at AWL-Techniek, discusses the new productivity dashboard designed to help collect and evaluate machine data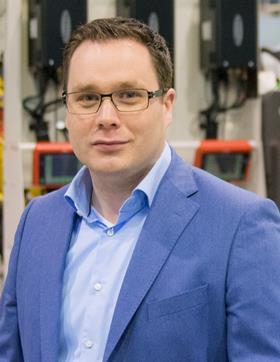 Tell us about Lyla, AWL's new reporting and analysis tool…
It is about improving productivity for our customers. That is the central focus of our activities. We know that, by providing data we can collect using new technologies on our machines, we can significantly help improve our customers' productivity. But to do this the data has to be collected in an integrated way and then displayed and represented so that analysis is both possible and easy to do.
With increasing plant automation, customers need tools to control and manage their processes, and our dashboard is designed to help do this. It is flexible and will work not only across our machines; it is an open eco system, which means it can also integrate with other machines, including those of our competitors, and this is a key benefit.
What stage are you at now with the project?
It has taken time to develop the basic architecture and get this right. The project has involved a significant investment and, of course, carries an element of risk, but we felt it was essential. We could not stand still. Of course, we have had interest and encouragement from customers along the way, but we are now at the stage of having installed the system in one plant and are in discussions with other customers to roll it out further. Every year AWL organises our AWL Tech Days, when we invite customers to our Experience Centre to see our new developments. This year the Lyla platform was launched and this is sure to stimulate further interest.
Are there big productivity gains to be made?
Yes, we have seen it. We know there are good gains to be made. Just to give some simple examples of how the data can help, we looked at one plant and were able to track, in detail, output during the shifts, and we could see a significant drop in productivity in the last 20-30 minutes approaching shift end. It was as if this portion of the shift was time wasted. Sensors in our machinery could pick up the drop in activity and our system could display it as it happened. Of course, once it was recognised, it was possible modify and shape the targets and reward systems to correct and improve things, but without the easy data analysis the problem would not be apparent to plant managers.
In another case, for example, an operative was tasked to go around the machines and equipment recording the numbers on paper, and then input them onto a spreadsheet and so on. But, of course, this is cumbersome and proper analysis is delayed and likely to be overlooked. With our new Lyla dashboard there is the ability to monitor in real time and intervene promptly, reducing lost production and waste.
We operate in quite a conservative market. Companies want to be sure, and do not want to take unnecessary risk with new innovation just for the sake of it. But show them real productivity gains and then they will respond. You know, we have heard lots and lots of talk about industry 4.0 and digitalisation and so on, but often our customers struggle to see its direct application to their businesses. In many cases they are justified in their scepticism because we need to focus on productivity and show the potential for real gains in productivity before they will adopt.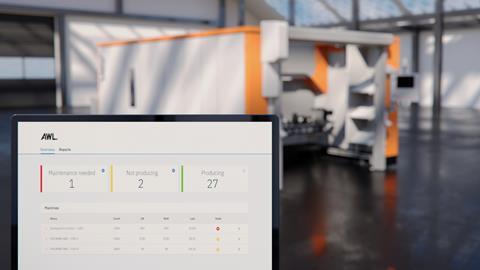 Is security a big concern?
Of course, these things are on our customers minds, but while our Lyla platform uses web-based technology it is not necessarily linked to the Cloud or anything outside the plant. That makes things easier to control and removes some concerns. Then we have access to the same kind of security technologies used by the banks so we can be confident that risks can be properly managed and our systems kept secure.
You have spoken before about these new technologies requiring a change in the culture of your company. Have you able to recruit the right staff and make these internal changes?
We have been very fortunate in our search for our software development guys. As you know, recruitment of outstanding people in the IT sector is very, very competitive, but we have been able to build up an exceptional team. Part of it is to do with the nature of the challenge we present to them.
Often these are guys who have worked for big IT companies where they inevitably find themselves working for long periods on assignments where they rarely see the results of what they do. With AWL, our projects are directly focused on specific customers' needs. The people working on the project see the results and engage with the customers. They get direct feedback and, though it can be challenging, it can also be more rewarding. We seem able, so far, to recruit and retain key IT people, perhaps with less difficulty than you might expect.
We are moving very quickly from a company based around engineering and electro mechanical skills to one based around software and IT. This really requires a transformation of both our workplace culture and our business practices. Traditionally, it was relatively straightforward sales of machinery and equipment, but increasingly we are having to develop licensing arrangements and other business models better suited to a new kind of relationship. So there are big challenges, but AWL has shown the capacity to evolve and that is essential.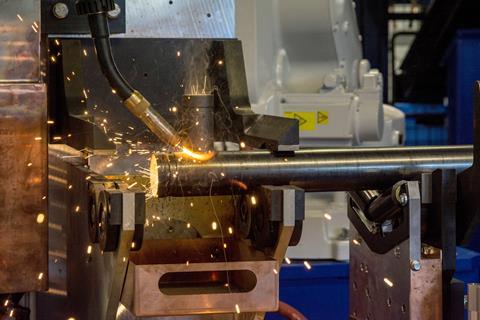 But what about your competitors? Are they innovating and evolving in the same way?
We are very conscious of competition – but we face various different categories of competition. So, for example, we are system integrators but we feel relaxed about competition from companies in this field because we are better resourced, and have chosen to invest heavily in a research strategy. We have the resources to develop products, such as our Lyla Dashboard, and to take the initiative. Our competitors in this field are perhaps more dependent on securing initial customer funding for anything they do. We are relaxed about this type of competition.
Our suppliers, however, can also represent our competition. They are all developing sophisticated dashboards to operate their equipment and they have the research resources to develop excellent products. However, their focus is upon systems that will control and operate their own products, rather than having capability to operate across a plant featuring equipment of varying ages and drawn from different suppliers.
So, to an extent, what we can offer is much more closely aligned to what our customers require. But, you know, we are not complacent. I was at Hannover Messe this year and it was very noticeable that the big IT companies are taking a serious interest in these developments. They were everywhere but you would not have seen them a few years ago, so they realise the potential in this area and they have the resources to devote to research.
Does your strength come from your existing links, AWL being embedded in the sector?
Exactly. We have the experience with customers in the automotive field. We know their concerns and priorities. We see our role as making sure the new technologies and concepts inherent in industry 4.0 make business sense for customers in our sector. The potential is there undoubtedly, and we feel well placed to work with our customers to ensure continued productivity gains.