Germany - The latest generation of the Mercedes-Benz GLC is now being made at the company's Bremen plant
Germany - Mercedes-Benz has started making the new generation of the GLC and GLC Coupe at its plant in Bremen. The vehicle is the company's most popular SUV, and comes with a large array of options for customisation.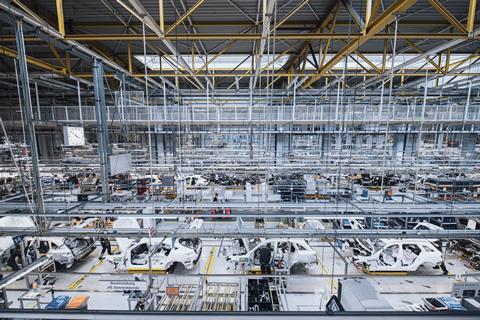 "With today's start of production of the revised model series, our team once more demonstrates what it stands for: highest quality, flexibility, passion and motivation," commented Markus Keicher, site manager of the Mercedes-Benz Bremen plant. "The colleagues do everything in their power to fulfil the wishes of the customer perfectly. We are proud of that."
High level of customisation is common during GLC production. Add-ons ordered by customers are picked just-in-sequence and delivered directly tot he assembly line with driveless transport systems (DTS).
The GLC is made on the same flexible producion line as the C-Class and all-electric EQC at Bremen. The SUV is also built at the Mercedes plant in Beijing, China, as well as at the Valmet Automotive facility in Uusikaupunki, Finland.