Production of the eSprinter van has begun at Daimler's Düsseldorf plant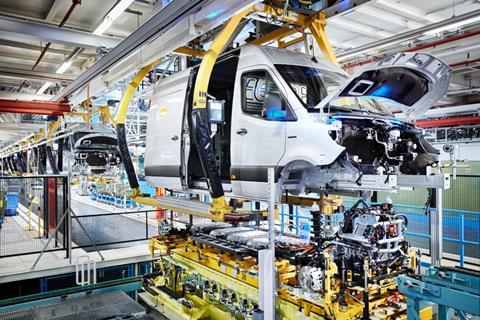 Daimler's lead plant for Sprinter production, with over 200,000 units assembled since 2018, now becomes its competence centre for the electric drive van variant as the first eSprinter comes off the assembly line.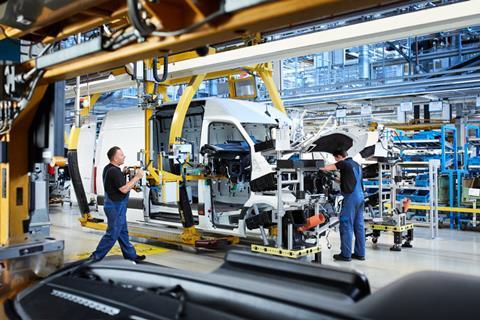 Ingo Ettischer, head of Mercedes-Benz Vans operations said: "The electric drive is a key technology for the mobility of the future and Düsseldorf is of central importance for our production. Consequently we quite deliberately started production of the new eSprinter here."
Ettischer added that integration of the eSprinter production meant extensive upgrades to the plant over the past two years. Mercedes-Benz Vans has invested a total of around €330 million in the technical modifications and upgrading of production with a view to manufacturing of both ICE and electric vehicles on a single assembly line.
Düsseldorf's production area comprises around 188,000 sq.m, including the bodyshop, paintshop and assembly lines. With more than 6,600 employees, the plant is one of the biggest industrial employers in the North Rhine-Westphalia region.