The outbreak of the coronavirus respiratory disease in China has led to carmakers extending the closure of their plants beyond the Chinese new year and into the second week of February, something that is going to hit first quarter output and revenue…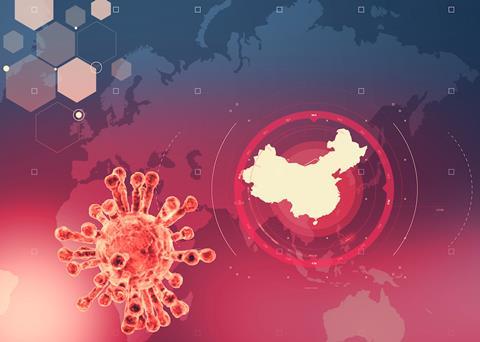 GM, Ford, PSA, Honda, Nissan, Toyota, Tesla and VW's two joint ventures have all suspended production in China. In compliance with local Chinese authorities' extension of the mandatory shutdown, introduced to stem the spread of the coronavirus, assembly lines will stay idle until 9 February at the earliest.
Hyundai said that it had shut all of its factories in South Korea having run short of China-supplied components. The OEM aims to resume production next week.
Restrictions on supply routes are growing by the day as the virus spreads, both domestically and internationally, across all modes.
While suppliers in China had greater stock to hand because of production downtime over the Chinese New Year holiday, the closure of supply routes calls into question how long production can be maintained at plants that are not affected by closures both within China and further afield. That is because Hubei province, where the outbreak began, is a centre of automotive supply and the impact on the supply chain is already beginning to affect production.
Carmakers, suppliers and logistics providers have unanimously expressed sympathy for the victims of the virus, and emphasised the priority of employee health and safety, with precautions taken to protect them, including repatriation of foreign workers in some cases. Groupe PSA has worked with the French government to fly workers and their families back to France (38 people in total). Nissan has taken similar action putting a number of expatriate workers and families on charter flights to Japan.
Ford said it was working with national and regional governments to monitor the situation and adjust plans as needed. "The situation is dynamic and evolving daily," said a spokesperson for the company. "As of [Wednesday 29 January] Ford China has extended the Chinese New Year holiday by two days through February 2 and deferred the resumption of production at our CAF [Changan Ford Automobile] and Jiangling Motors [JMC] joint venture plants to February 10 as well."
Substantial production losses
That comes on top of the Chinese government's decision to extend the new year holiday to February 3 and is in line with the municipal authorities of 11 of China's 31 provinces, which last week extended it further to February 10.
According to industry analyst IHS Markit, these provinces are normally responsible for over two thirds of vehicle production in China. First quarter production losses because of the crisis are expected to hit around 350,000 units (-7%) if the plants remain closed until February 10.
"However, if the situation lingers into mid-March, and plants in adjacent provinces are idled, we could see some more substantial impact," said the analyst. "In this scenario, we might expect the potential of a China-wide supply chain disruption caused by parts shortages from Hubei, a major component hub – and adjacent province closures for the majority of the month of February as a result."
If that happens IHS Markit predicts a potential loss in production of more than 1.7m units for the first quarter, or about 32.3% decline from its expectations prior to the crisis.
Other carmakers are also extending the downtime at their plants. BMW has said it is extending the closure of three of its plants in Shenyang, China to February 9. Honda said three of the plants it ran with local carmaker Dongfeng would remain closed until February 13. Renault is also extending the closure of its plant in Wuhan to February 13. Tesla is shutting its factory in Shanghai, until at least the end of this week, which will delay the launch in China of its Model 3.
The impact is affecting production more widely. According to a report from Reuters, Hyundai Motor has said it is having to stop production in South Korea because of a shortage of wiring harnesses supplied from China. There are also unconfirmed reports of production being affected at a major carmaker in Germany.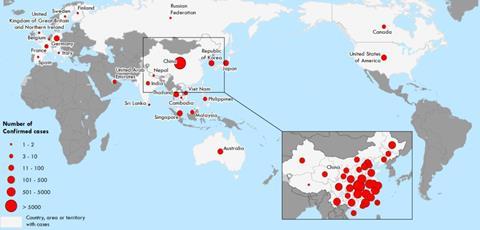 Human cost and humanitarian efforts
The real cost of the epidemic is human. As of 5 February, World Health Organization figures show 25 countries have reported confirmed cases of the new coronavirus. In China, 24,363 people had contracted the virus, accounting for over 99% of all cases, with 491 deaths have been recorded. In other countries, 191 cases of infection have been recorded, with single fatalities now also reported in Hong Kong and the Philippines.
In the face of disruption, carmakers are responding with aid. Ford said that it was working closely with the Chinese authorities and local non-governmental organisations (NGOs) to provide aid, donations and support where needed, focusing on the most severely affected areas in Hubei and adjacent provinces.
"Ford China and Ford Fund are donating 1m renminbi ($144,000) in medical supplies, and JMC has announced it will donate 10 Ford Transit ambulances to Wuhan."
In addition, JMC is ramping up production of 1,300 Ford Transit ambulances to support the medical response.