Novelis is investing $365m to construct an advanced aluminium recycling centre for the automotive industry in North America. The new recycling facility will be built adjacent to Novelis' existing automotive finishing plant in Guthrie, Kentucky.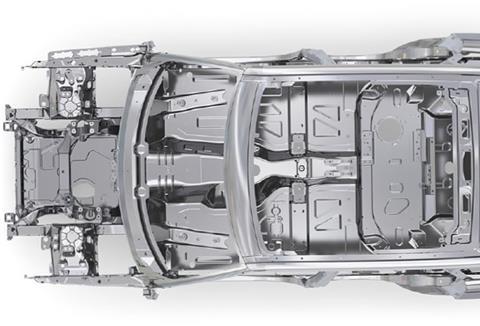 The Atlanta-based aluminium producer said it aims to grow its closed-loop recycling programmes with more automotive customers in North America.
Novelis is aiming to reduce its carbon emissions by around 900,000 tonnes each year at the plant, while at the same time casting 240 kilotons of sheet ingot per year. It will be equipped with advanced shredding and sorting technology, as well as innovations to support the company's sustainability goal to lower energy use by 10% by 2026.
"Through this investment, we will continue to increase the amount of recycled content in our products, reducing our CO2 emissions and moving us closer to carbon neutrality," said Steve Fisher, president and CEO of Novelis.
Tom Boney, executive vice-president and president of Novelis North America, said that the new plant is essential for meeting rising automotive demand. Referencing research by consulting firm DuckerFrontier, Boney noted that demand for aluminium in the automotive industry has expanded over the last four decades and is expected to continue rising through at least 2030.
"[Automotive customers] are putting pressure on us to be more and more aware of what's going on with regard to our environment and are looking for more information on CO2 content and other waste streams," Boney said. "This [facility] will have a positive impact on our customers who buy material from this new casting facility because it reduces the carbon requirement."
Closed-loop recycling means Novelis reuses leftover aluminium after stamping automotive parts from sheets and remoulds the surplus into the same product for new vehicle production.
The centre will also be processing aluminium from vehicles that have reached the end of their lifecycle. Using recycled aluminium as input material requires 5% of the energy used to make primary aluminium.
The company will break ground on the project in early 2022, with commissioning expected in 2024.
Novelis currently employs 150 workers at its Guthrie plant and that is planned to grow to 190 over the next two years.