The Supervisory Board has approved a new manufacturing site in Wolfsburg-Warmenau close to the main production plant to produce the Trinity1 electric model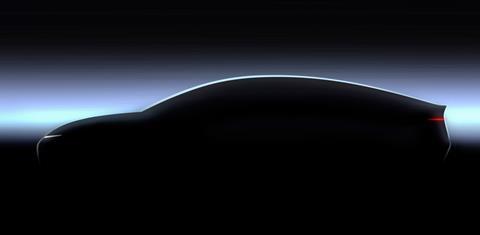 With an investment of €2 billion, VW says the new Trinity factory is a key component of the largest modernisation program in the history of the OEM's main location. Construction work is scheduled to begin in spring 2023 and the new Trinity model, which VW says will be net carbon-neutral, is targeted to roll off the assembly line from 2026. VW notes that this new facility will feature optimised processes will become a model for the gradual transformation of production at the main Wolfsburg plant along with all other Volkswagen manufacturing sites worldwide.
Volkswagen CEO Ralf Brandstätter said. "We are setting benchmarks in the automotive industry with Trinity and the new factory and turning Wolfsburg into the global lighthouse for cutting-edge and efficient vehicle production."
VW claims the Trinity model will be a revolutionary vehicle for its all-electric fleet and the focus for its ACCELERATE strategy. The foundation is the Group's new SSP platform, and it is projected that over its lifetime, more than 40m vehicles will be built on this platform, which debuts in the volume segment with Trinity.
Volkswagen also says it intends to set new standards with Trinity production when it commences in 2026 and is aiming for a production time of 10 hours per vehicle. Key to this will be offering fewer variants requiring fewer components, and more automated, leaner production lines and new logistic concepts. The company is investing €800m in what it claims is the most advanced research and development centre in Europe. There are plans to integrate modern electric vehicle production based on the SSP platform and modelled on the Trinity facility at the existing main plant by 2030.
Dr. Christian Vollmer, Member of the Board of Management of the Volkswagen brand responsible for Production, commented: "We are focusing on innovative and sustainable manufacturing concepts. Building a new factory in Warmenau also gives us the opportunity to make the existing factory fit for the future, step-by-step and from top to bottom. Trinity stands for a completely new kind of thinking, production, collaboration. It takes courage to shape the future. This is how Wolfsburg will become the yardstick for innovative production concepts – for Volkswagen and the entire industry."
The decision to build the new factory on a greenfield site was reached after the analysis of several options, including the feasibility of locating Trinity production within the Wolfsburg plant. Factors favouring the construction of a new factory in Warmenau include avoiding any disruption to ongoing series production or ramp-ups of important models such as the Tiguan and Tayron or the scheduled Golf facelift. However, VW says it will start building the ID.3 in Wolfsburg in 2023 to meet increasing demand.