Germany - The new Golf is being produced faster than its predecessor thanks to various improvements to the Volkswagen's Wolfsburg plant
Germany - Volkswagen began building its new Golf at its Wolfsburg plant in the summer of 2019. Production is currently in the ramp-up phase, but the OEM has stated that it is already producing the model one hour faster than its predecessor.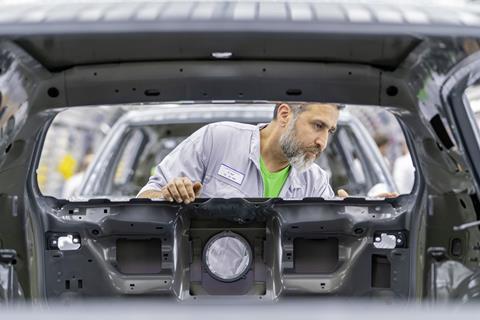 "The Golf 8 is much more complex than its predecessor," observed Andreas Tostmann, Volkswagen brand board member for production. "Nevertheless, we have cut average manufacturing time by about one hour. Because the Golf 8 belongs to the second-generation of MQB products, we achieved a significant reduction in production investments. Our platform strategy is delivering. The team in Wolfsburg have given their all for the Golf 8. Production processes have become more efficient overall. That is a great achievement and I would like to say a big thank you to all employees."
The new Golf has over 2,700 individual parts and components. This includes 962 wiring systems with 1,340 metres of cable. It has 31 more wiring systems and around 100 metres more cable than in the previous model.
To ready the plant for production of the new Golf, VW carefully analysed around 700 work steps on the assembly lines in order to identify improvements in efficiency and speed. However, the OEM is looking to make additional gains. A new fully-automated driverless transport system will be installed in 2020 and will ensure faster supply of material, and the body shop will be equipped with 23 transport robots that could increase productivity by up to 7%.