Where is Automotive manufacturing heading, from a factory automation supplier's perspective? AMS talks to Lucas Majewski Director, Global Key Accounts at Mitsubishi Electric for a frank assessment about what to expect wherever you are on the automation adoption curve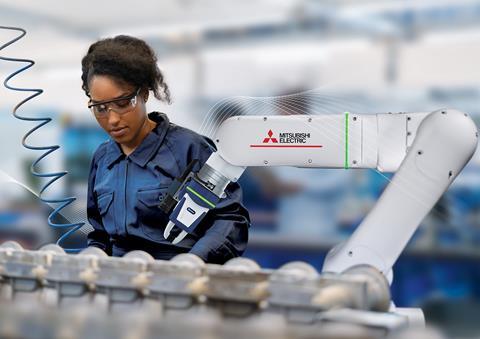 "The capability of automation technology is way ahead of what is actually implemented today, currently you tend to find islands of more advanced technology being implemented. The big gains will come when more areas are highly automated and automation ecosystems expand globally. This is where Edge computing meets robotics, AI and time sensitive networks, connected using the cloud and localised 5G: there are still many areas in automotive manufacturing that can be improved, knowing where to start and what to do next can be half the battle.
This is a subjective and personal assessment based on my experience, but I would say that based on the current league table of automation globally: around 40% of our automotive customers already have quite well automated and digitalised production facilities. Another 40% are in the early stages of advanced automation, 10% I would say have not started yet in earnest and only 10% are far advanced. That top percentage have embraced digitalisation and have dedicated cloud networks, IOT connectivity for their machines, and are making quality, efficiency and productivity gains amongst other improvements using smart data gathering and handling, and processing using artificial intelligence.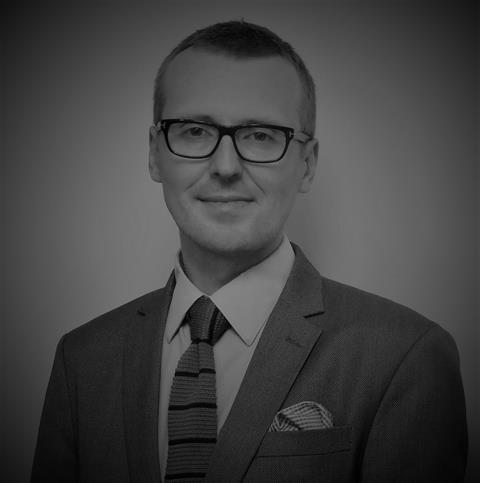 Connectivity is key; if you can order a bespoke greetings card or gift from a website and it goes into production and is posted to you automatically today, then more complex items will inevitably follow. It's only a matter of time before car configurators are connected directly to banking systems and production facilities. From an automation perspective we can see how you might be on a website on your mobile device, select your car, pick your options and this information will automatically transfer to the production line.
Your production line will adapt itself to that order and ensure that the car is produced very quickly. It will also be able to optimise its processes. The more of the plant that is connected on a real-time TSN network, working to the same clock speeds, the more responsive it is. Changes are implemented faster and co-ordination between individual automated tasks is vastly improved. In a wider data and communications ecosystem, it will share any gains with other plants and machines it is connected to.
"Once an area has advanced automation applied the data becomes very powerful, we can monitor all sorts of environmental conditions as well as material inputs" – Lucas Majewski
The main drivers today for automotive production improvement however are generally more mundane, and quite like other industries; like reducing manufacturing costs, improving quality, reducing scrap parts or production line re-work etc. What is becoming more important to customers are concerns such as sustainability, so if we can help generate the data that supports better efficiencies and improves sustainability by reducing energy and raw material consumption along the way, then that is a huge extra bonus. Often, we can improve working conditions, make human jobs more interesting and reduce overall manufacturing footprints too. This data driven approach comes down to a phrase that has probably been overused in this context, 'Smart', but from our perspective Smart is knowing what needs changing; 'really smart' is taking a decision and making a change automatically, then sharing it with the plant within an information ecosystem and the improvement being felt throughout production. It's a type of evolution in action, factories that can respond to outside conditions and directives, and modify more quickly will gain an advantage in terms of competitiveness. This means for car manufacturers, and its suppliers, autonomous manufacturing is coming, get used to it!
Industrial robots and 'cobots' as they have been termed are a good example, we have developed a form of multi-application AI technology [Maisart] which is enabling robots to monitor their own service requirements and not only order replacement wear parts for themselves but also book their own maintenance visits from a contractor. Data collected from the production line is also being fed into Edge computing solutions that delete repeat data and record changes in data to show trends – not just working up to and away from set points, but make suggestions on improvements, then within permitted parameters, make the changes themselves. The more of a production cycle that is included. The better the improvements. Traceability is also critical, if a component doesn't perform out in the real world and must be recalled, then production data can lead to specific vehicles, not just vague date windows during production.
Is there a mountain to climb?
For anyone playing catch-up, best advice on where to start on a digitalisation journey is to begin with a small application with clearly identified issue or problem that we are going to solve and start with simple data collection. Then look at visualisation, control, connectivity, and ROI periods that are short and make it easy to justify the investment. A lot of automation solutions such the use of robotics can be modelled using the same software that will run the physical application, this can provide accurate predictions on costs and operational KPIs.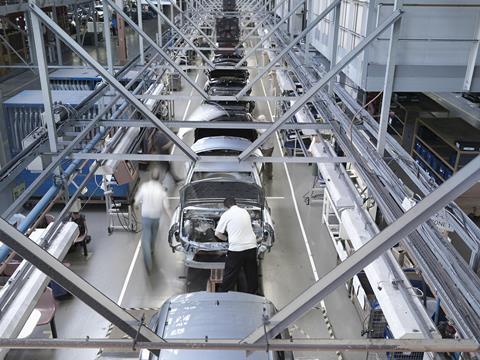 Once an area has advanced automation applied the data becomes very powerful, we can monitor all sorts of environmental conditions as well as material inputs. It then becomes clear that very small changes can have a big impact on quality. Once you understand and measure more variables, then you can map that to an ideal quality outcome and start to make incremental changes, then target the optimum operating conditions and start to work on compensating for them further up the supply chain. The changes can appear to be quite subtle, in one application we determined that the humidity variation in the production area had a much bigger influence than previously thought and were able to help increase quality and consistency and so profitability.
Making those changes is also getting much easier: programming has moved on from altering the code base manually for automation hardware, to function blocks and visual programming techniques, which makes it much easier to change and adapt what a robot or machine does. Many of the build tasks on an EV for example are better suited to robotics, one of the largest recent orders of our robot arms was from a car manufacturer in Europe, used to automate production in a battery plant.
Robot arms have been a familiar site in automotive production for decades, but the wider adoption curve leading from just welding cells full of sparks to powered, but passive assistive robot arms for lifting transmission assemblies has led the way to desktop cobots that the operator can teach themselves. By guiding the arm by hand to where they want it to be and performing an operation with 'learn mode' switched on – the robot will then repeat that task. Crucially it will look out for where the operator is standing, or where components have arrived on a trolly and use AI to move around those obstacles in a safe way. It will even speed-up when nobody is around and slow down to a stop progressively when someone is close.
Even large industrial robots need not be caged animals in a modern production environment. With more sophisticated radar presence detectors, zoning and touch-safe torque control; flexibility, increased productivity and safety are now complementary goals. ROI periods are getting shorter too, investment on an existing line typically has to balance out within 12 months, especially as model-line changes and new generation cars with more options are changing up on much faster cycles.
Ultimately car manufacturers and automotive suppliers need to find, or to define, the right balance between adoption of new technologies and a speed of change that can be managed effectively by the people within an organisation. We can help build a picture of what's possible and assist with solutions to meet today's requirements, while also offering systems that ensure our customers are prepared for tomorrow.