SSAB's Thomas Müller explains how new high-strength and ultra-high-strength steels can assist OEMs in cost-effectively improving the range of electric vehicles

What are the best ways to inexpensively extend the range of electric vehicles? This was one of the key topics discussed at the 2019 Lightweight Design Summit in Würzburg, Germany. One surprising takeaway message was that in some situations this can be achieved by optimising the electrical (and electronic) systems, rather than by lightweighting their structure. Many summit participants, nevertheless, expressed concern that the high investments in electromobility were draining financial and human resources from lightweighting projects.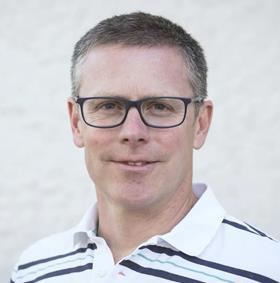 There were plenty of conclusions from the two-day event. Electromobility (EV) designs continue to have a profound influence on lightweighting ideas for all vehicles: electric, hybrid, and traditional. In the ongoing battle between weight reduction and cost efficiency, designs using lightweight steels are experiencing a renaissance, noted several speakers. Advanced high-strength (AHSS) and ultra-high-strength (UHSS) steels can enable cost-saving weight reductions while maintaining required properties.
The growing realisation is that the intelligent allocation of lightweight materials under the maxim 'the right material in the right place' is more pragmatic than the wholesale substitution of aluminium (previous Audi A8) or carbon fibre (BMW i3). Further to this, an increasing number of farsighted carmakers are experimenting with natural-fibre reinforced biomaterials, which lighten both the vehicle and its ecological footprint.
Experts are also predicting that carbon-fibre reinforced materials will eventually reach mass production levels, providing more mature and rational manufacturing methods for the once exotic material.
New techniques in hybrid material construction
Car components made from hybrid materials are becoming more important for areas of the vehicle vulnerable to powerful, localised stresses. At the summit, for example, Volkswagen presented its e-Golf model with a sill/B-pillar area that is fibre glass-reinforced plastic glued to high-strength steel sections. The resulting structurally reinforced area reduced intrusion by 50% in crash tests.
With this hybrid approach, Volkswagen is able to meet the 2015 changes to the New Car Assessment Program (NCAP) pillar impact test, while adding less than 200g of weight, and without having to change its mass-produced bodywork or associated manufacturing processes.
Using foamed material is another approach. However, it is more expensive and requires careful consideration from the very beginning of a development process. Nevertheless, in combination with other materials (eg. AHSS), foamed materials have good properties at low weight.
Fully leveraging computer simulations
Advances in computer modelling – with dynamic simulations of component designs using specific lightweight materials – are becoming more important than ever. For example, the consequences of making materials thinner can be calculated with ever greater accuracy. Several summit speakers presented designs, some of which result in considerable material savings and cost reductions.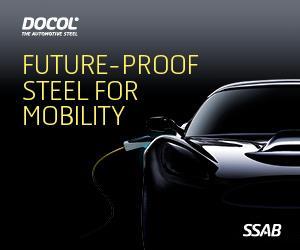 A second important advance, alongside computer simulation, is additive manufacturing (3D printing), which permits extreme component geometries and allows the high integration of functions within a car component.
Many of the presentations took a holistic view of lightweight construction. For example, the focus on production costs has been joined with ecological footprint analysis: What is the holistic environmental impact over the component's entire life cycle, from raw material to recycling?
Another holistic example, automotive lightweighting has grown to be look at much more than individual component construction.
True, the process still starts with extensive component computer simulations. But it goes on to include total vehicle simulations, then vehicle crash calculations and vehicle manufacturing and assembly simulations, before reaching the estimation of the ecological footprint.
Can steel meet the needs?
As one of the speakers at the 2019 Lightweight Design Summit in Würzburg, I described SSAB's innovative materials and extensive services are anticipating many of the trends in lightweight construction.
With its portfolio of automotive steels under the Docol name, SSAB is an important enabler of automotive lightweight construction, as its AHSS steels prove their functional worth through their high strength, excellent ductility and good fatigue performance. As SSAB assigns each AHSS steel to a fixed production line, these steels also exhibit highly consistent material properties. And in addition to the standardised Docol AHSS steel portfolio, customers can also request special AHSS grades.
SSAB's commitment to the global environment is both heartfelt and highly pragmatic: further regulations on CO2, including 'embedded carbon' in car materials, seem virtually inevitable. Currently, SSAB emits only 2kg of CO2 for each kilo of steel produced, making it one of the world's most carbon-efficient steel manufacturers: steelmakers in the EU, on average, produce 7% more, the USA 11% more, China 26% more, and India 42% more.
Nevertheless, even two kilos of CO2 per kilo of steel is not the end of the story for us. Our goal is to make steel with virtually no CO2 emissions. In Luleå, Sweden, we are constructing an experimental HYBRIT plant that will use hydrogen, instead of carbon, in the blast furnace. The hydrogen will be produced using new and existing sources of hydro and wind power.
SSAB's mission is to have commercially available fossil-free Docol AHSS steel by 2045. In the meantime, it is experimenting with biocarbon and will convert part of one of its plants to all-electric, eliminating all coal/coke use.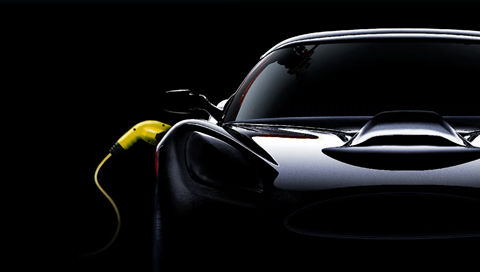 Lightweight construction for EV as a process
As an example of 'lightweight construction as a comprehensive process', SSAB presented a design concept for the crash protection of batteries in electric vehicles. Using selected Docol AHSS steels, the protective battery enclosure is leakproof, thoroughly robust, lightweight and efficient.
This battery enclosure is attracting great interest, not just among German OEMs, but particularly among Chinese carmakers. It's an example of what SSAB can do if it is involved early in the car development process.
For optimum automobile lightweighting and component performance, that early involvement is critical. Depending on the application, our Knowledge Service Centre has helped carmakers reduce component weights by up to 50%.
The Docol Knowledge Service Centre helps car designers in their everyday tasks, answering any questions about advanced high-strength steels. This could be for concept and construction studies, calculation and computer simulation services (for example, digitally modelling the forming processes and crash performance), or suggestions for tool design, tooling solutions, or the welding of AHSS steels.
The Docol Knowledge Service Centre team includes highly trained computer simulation engineers, designers, welding experts, and forming specialists. The team has access to the latest forming machinery and computer modelling programs. To allow potential customers to experience the benefits of SSAB steels for themselves at an early stage, SSAB operates a test material store which is one of a kind in the world. The store's stock inventory includes sheets and coils of many of the Docol AHSS steel grades, which SSAB can cut to size and ship within two weeks — often within two business days. This comprehensive, highly specialised, and fast-response sampling service is probably unmatched by any other AHSS steel manufacturer.