The shift to production of electric vehicles and the impact of the Covid 19 has caused considerable disruption to automotive supply chains. AMS spoke to Neil Endley, Global Director for Turnaround Services, to get some insights into the challenges facing OEM and tier suppliers in the automotive sector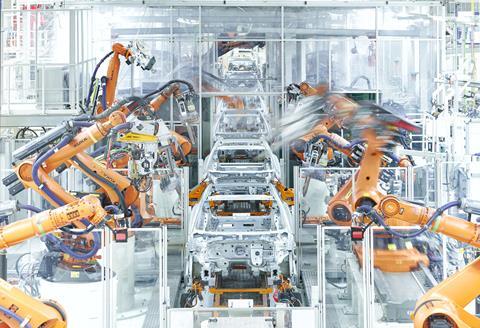 Turnaround Services is part of the Trigo Group and specialises in supporting OEM and tier supplier manufacturers in managing operations and supply chains. In addition to this role, Neil Endley has first-hand experience of automotive sector from his former position as manufacturing manager at Land Rover vehicles.
AMS: What key services do you offer that are in demand from the automotive sector at?
Neil Endley (NE): What we're doing is, in its simplest form, constraints management. So, anywhere there is a supply chain constraint. A typical example might be an OEM that needs to localise more production in a particular region, and we will support identifying suppliers that meet the required standards.
On the reactive side the issue might be a chronic supply chain breakdown. We'd be deployed to try to manage that chronic supply situation, largely where there's systemic failing in that supply chain. We would be looking at what those issues were, the root causes, deploying teams in there to support those businesses.
One of the key challenges is not just to fix [that particular issue]. You've got to have a healthy supply chain in an industry where there's not much room for error. It's very easy for them to get to a tipping point and start losing money.
AMS: As well as dealing with the inbound supply chain do you deal with anything in terms of the way materials flow through the plant?
NE: Yes, we look at everything from plant layout, movement of material, procurement, procurement scheduling. The conversion process is the plant itself, manufacturing the parts, bringing in the materials. We'll work right the way back down to tier 2, tier 3, tier 4. A recent project – we had a problem in a tier 1 and ended up solving the problem in tier 4. So, our job is really interrogating that supply chain and getting to the systemic failings that's creating the failing at the OEM level.
AMS: The lack of visibility further down the supply chain is a problem for even the biggest manufacturer. Do you think the transparency of the supply chain has improved in recent years, especially since we're seeing more data transfer between suppliers and clients?
NE: No. Automotive tier suppliers operate in an extremely competitive market with tight margins and very little room for error. They are also exposed to any volatility in supply and demand. An OEM will place and order for a certain number of parts to be produced to a specific cost, quality and deadline. If they miss any of these targets, they can lose the business. If the vehicle doesn't sell at the predicted volume or the automotive market slows then the order, which the tier supplier has geared its factory to produce, might be adjusted down or even cancelled.
So, this challenging business model forces costs down as you go further down the supply chain. Technology and improved data sharing have increased transparency, especially as there is now far more scrutiny regarding the use of ethical suppliers, but it is still very difficult to manage quality and supply across very long, global supply chains.
Now the OEMs and tier suppliers are having to deal with the shift to electric vehicle (EVs) and this is seeing new supply chains emerging. And this is bringing new challenges, not least in terms resource and skills shortages.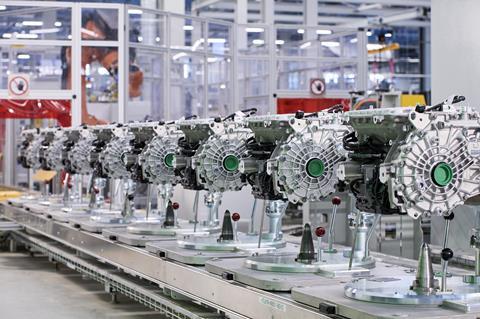 AMS: Focusing on some of the operational challenges, what are the current demands from your automotive clients, what areas are they specifically looking at improving?
NE: Challenges often centre around control, conformance and cost. When setting up production and supply chains to manufacture cars there's a tolerance of error in there. Problems arise when something goes out of control of those limits for any number of reasons. Looking at current vehicles the level technology has gone up hugely in a car but the overall cost, over time, has come down and this has a lot to do with low-cost sourcing. Producing component in relatively low-cost regions. However, when that supply chain breaks down, you've got five weeks when you've got parts on water before they're going to get anywhere near Europe. So, if you've got an error with a product from a test point of view, from a quality point of view, then you've got five weeks more material on the water that's suspect. So, you're then in a very chronic situation.
In those types of situations identifying the cause is critical. The automotive industry learnt a lot from the aerospace industry in terms of traceability. So, there's traceability tools now within automotive that enables car makers to pinpoint failure and cause.
It's interesting looking at some of the new entrants to automotive manufacturing, Tesla, Arrival, Volta, etc. and their approach. They don't have the same mindset of the traditional OEMs, they have a much quicker change management process and procedure. And they're not adopting some of these big archaic procedures called advanced product quality planning is the industry standard, they're coming in with fresh ideas.
However, from my experience one of the challenges they have is getting enough components out of the supply chain. They don't yet have the same experience of the supply chain that your Fords and General Motors. For the new EV companies scaling up production can be a problem. They can design and build a production ready prototype very quickly but ramping up parts supply proves challenging.
Arguably, they are ahead of the game with small, short procedures, processes, very lean organisations that quick to market, with quick decision-making processes. This is reflected in their assembly strategy, which is fundamentally different as well. In some cases, they're operating a CKD type operation, assembling the modules close to where the customer is located so there's no need for big plants with a body in white, a paint plant, an assembly line covering stretching for miles.
AMS: Looking at data management do you see, data being more of a hindrance than a help for some companies?
NE: When we are called into a failing factory, we often see that there's no shortage of data. Understanding how those teams are using this data and what they are getting from it is an important part in getting to know where the problems are. It's also important to understand how the senior management team makes decisions based on that data. The inability to interpret the data, to prioritise and make change and measure the effect of that change is the other key point.
For global supply chains, data doesn't always reveal the variations in resource and skillsets available that can affect the performance of a location, so adopting a fixed approach with fixed metrics won't always provide a solution.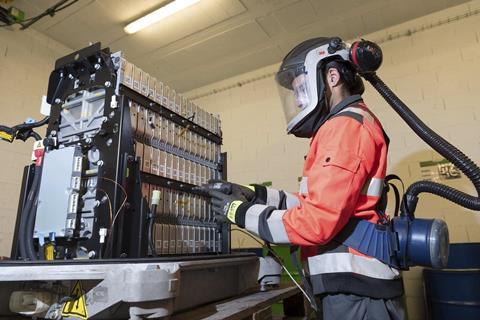 AMS: Regarding the planned battery production in the UK and more widely into Europe, what are your views on the scale of the proposed projects, and the supply chain infrastructure?
NE: If you look at the government initiative by 2030, we need a minimum of eight giga-factories in the UK. So, we still have a lot of development to do but there is a lot of private equity money being invested into batteries. We also need to invest in the skills and expertise, as I mentioned earlier, but one issue with batteries is the technology and the risk of committing to something that might be obsolete soon.
There are also issues with developing a recycling capacity alongside the production operations and the ethical sourcing of key materials such as Lithium
AMS: Going back to the tier suppliers, do you think there's going to be a big change in the way that the tier 1s, and by extension, the tier 2s operate, in the sense that they take more control of their own destinies? And secondly, do you think they will adapt to support the production models for the start-ups you mentioned?
NE: I know of a large battery producer that his effectively laying out the terms on which it will supply its product to an OEM customer. This is in relation to the volume and timescale it wants to operate at, not the variance of demand from the OEM. So, I think in some areas there's definitely a shift in the balance of power. The supplier wants to avoid the damaging volatility of market demand and create a stable production flow and supply.
With the EV start-ups, I think they will have to go to modular-based supply. They won't be able to manage all the micro components coming into the factories, etc, and they certainly don't want the big factories. So, the very fact they don't want the big factories, they're buying in modular-based products.