US - The 6.2-litre V8 engine will be used in the new Chevrolet Corvette Stingray
US - General Motors has confirmed plans to make its new 6.2-litre Small Block V8 engine at its plant in Tonawanda, New York. It will be used in the new 2020 Chevrolet Corvette Stingray, which will commence production at the company's Bowling Green facility in Kentucky in late 2019.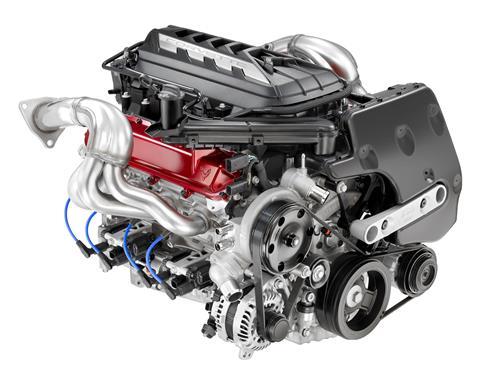 "The 2020 Stingray is Chevrolet's first production mid-engine Corvette – the fastest, most powerful entry Corvette ever - offering new levels of performance, technology and craftsmanship," commented Mark Reuss, GM's president. "The Tonawanda team is up to the challenge to build this new LT2 engine at world-class quality levels that Corvette customers have come to expect."
The Tonowanda plant produces a wide variety of engines: 2.0-litre turbo, 2.5-litre, 4.3-litre V6, 5.3-litre V8, 6.2-litre V8, 6.6-litre V8. The smaller variants are found in sedans such as the Chevrolet Camaro and Malibu, while the large V8's are used to power heavy-duty trucks like the Silverado HD and Sierra HD.
Back in 2016, GM said it was investing almost US$300m in the facility in order to prepare for future engine production, including the new 6.2-litre V8.
The OEM has recently made several investments in its US manufacturing facilities. It spent $150m on its Flint Assembly plant to increase production of its heavy-duty pick-ups, and also invested $20m in its Arlington Assembly plant to prepare for the launch of new SUVs.