Italy - The highly automated line will be used to make the Fiat 500 BEV
Italy - Construction has begun on a new battery electric vehicle (BEV) production line at FCA's Mirafiori plant. It will initially be used to make the Fiat 500 BEV, with other models potentially to follow.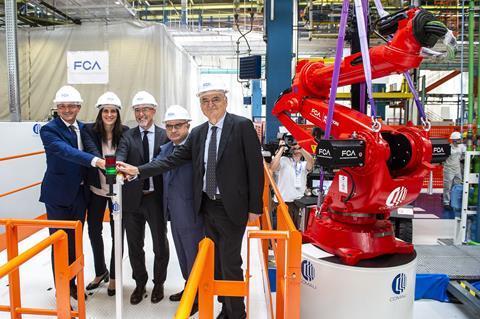 "This car was entirely conceived, designed and engineered here," commented Pietro Gorlier, FCA's chief operations officer for the EMEA region. "The new Fiat 500 electric represents just the first phase of our investment plan for Mirafiori. This project will be followed by renewal of the Maserati range, starting with the Levante, and the addition of other models as projected in our business plan."
The new line will have an annual capacity of 80,000 units. It will be highly automated, with the bodyshop alone using 200 robots to ensure full automation in the welding process. Production is set to start during the second quarter of 2020.
Total investment for the Fiat 500 BEV has reached €700m (US$788.80m). This includes design, development, engineering and construction of the new assembly line. Around 1,200 people will be dedicated to producing the model.
The investment is part of a larger electrification strategy for FCA. The company intends to spend €5 billion on the introduction of 13 new electrified models over the next few years. It has also revealed plans to increase production of transmissions for the Ducato at its Verrone plant and make a new engine for the Ducato at its Pratola Serra plant.