Keicher, who is currently head of production and site at the OEM's Bremen plant, will take over at Ludwigsfelde from April 1, this year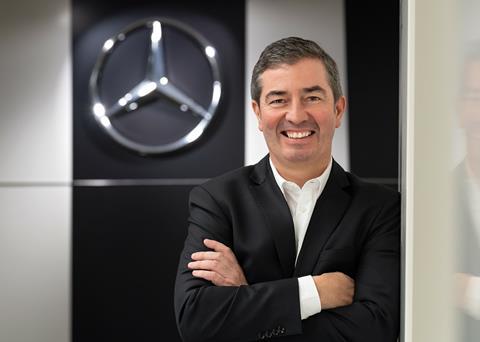 He replaces Sebastian Streuff, who was site manager and managing director at the Brandenburg plant for more than four years. Streuff is now responsible for the transformation process of Mercedes-Benz Vans.
"We are pleased to be gaining Markus Keicher, a highly experienced production executive for our Ludwigsfelde site," said Dr Ingo Ettischer, Head of Mercedes-Benz Vans Operations. "I'm looking forward to working with Markus Keicher. With his expertise in many different production areas worldwide, he is ideally equipped to successfully lead our plant for the open model series of the Sprinter."
Keicher joined the trainee programme of the then DaimlerChrysler AG in 1998. He has since worked across a number of management and project jobs at the Mercedes-Benz Berlin site, in passenger car production, maintenance, technical service and production planning. Keicher switched to the BBAC Joint Venture in Beijing, China in 2011, where he was responsible for setting up and starting production of the first Mercedes-Benz engine production works outside Germany. From summer 2017, Keicher headed engine production at the Mercedes-Benz Untertürkheim site and acted as the speaker for the worldwide engine production network, before taking over as head of production and site sanagement at Bremen in September 2018.