Production has resumed at the company's headquarters in Crewe, England, following the implementation of 250 hygiene and social distancing guidelines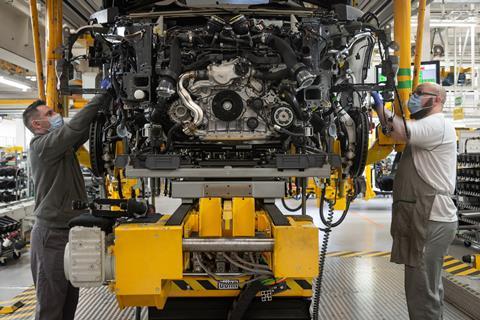 This is the start of a phased production ramp up and prior to the return to work the workforce were given socially distanced briefing and training sessions regarding new working patterns and operations. They returned to a redesigned manufacturing facility that allows two-metre distance between workers, and one-way movement paths and traffic flows.
The now restarted Bentayga and Mulsanne production lines will be joined by the return of the Continental GT and Flying Spur line next week. On each line, production will be running at approximately 50% for a number of weeks as the takt time of each car has doubled. In addition, each production cell now spreads over two stages rather than one, ensuring adequate distance between colleagues.
The remaining 500 manufacturing workers are anticipated to return by the middle of June based on current assumptions and government guidance. During the shutdown period all members of the workforce have been kept updated with the changes through a home-issued guide, video tutorial and a newly created Employee News app.