The two companies have signed a memorandum of understanding to explore development and manufacturing of electric commercial vehicles for global markets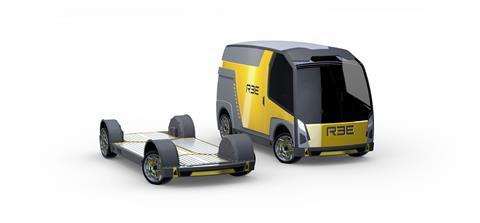 This partnership will allow REE to leverage Mahindra's established vehicle design, engineering, sourcing capability and manufacturing assets. REE's electric vehicle corner module and platform technology that integrates powertrain, suspension and steering components in the arch of a vehicle wheel, would also enhance Mahindra's capabilities in the electric vehicle sector.
The partnership will further support REE's global customer need for 200,000-250,000 electric commercial vehicle units over the next few years, including potentially Mahindra's domestic and international volumes. Production would be scaled to support additional volume in the global as well as Indian market.
Rajesh Jejurikar, executive director (Auto and Farm Sectors), Mahindra & Mahindra said: "The competitive advantages of REE's corner modular architecture with our experience in conventional vehicle system design, engineering, sourcing ecosystem and significant production capacity, provides a perfect match to deliver exciting zero emission vehicles, including autonomous vehicles…"
"We are excited to partner with Mahindra to explore synergies that will allow us to address our customers' needs based on Mahindra's footprint and capabilities. Mahindra's unique cost structure, design and engineering capabilities and volume flexibility will be key to our ability to address the majority of the commercial EV market with both large volume vehicles as well as more targeted mission-specific vehicles," said Daniel Barel, REE Co-founder and CEO.
Earlier this year REE formed a strategic partnership with suspension system specialist KYB that will allow it to make use of KYB's semi-active and active suspension systems within the REE's corner architecture solution.
Mahindra has been investing in its e-mobility strategy for some time, acquiring the Reva Electric Car Company in 2010, then launching the e2o electric hatchback in 2013. The company has gone on to develop and launch a range of three and four-wheel EVs into the Indian market. The vehicles are produced at the Mahindra Electric division's plant in Bengaluru. Earlier this month the Hindustan Times Auto reported that the company had been seeking partners for its electric vehicle division.