Mahindra plans to use the MEB electric drivetrain, battery system and VW-specification battery cells in its forthcoming EV SUVs.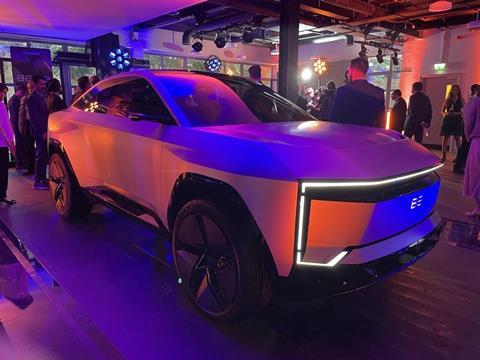 Volkswagen has signed a preliminary deal with Mahindra & Mahindra to supply components from its MEB platform for use in around one million of the Indian carmaker's forthcoming electric cars.
The signing of the term sheet, which the companies aim to advance to a fully-fledged deal later this year, deepens existing months-old cooperation between the two companies, Volkswagen said in a statement.
It added that the two companies will explore broadening cooperation in a 'strategic alliance' to accelerate the use of electric cars in India. This could include vehicle projects, local battery cell production and solutions in energy and charging.
"The MEB Electric Platform and its components are key to affordable sustainable mobility around the globe. The partnership not only demonstrates that our platform business is highly competitive, but also that the MEB is well on track to become one of the leading open platforms for e-mobility," said Thomas Schmall, VW's head of Technology and CEO of VW Group Components.
Mahindra, which has a history in production of off-road vehicles and latterly SUVs, unveiled the designs of its forthcoming electric models on Aug. 15 in the UK, all derived from its new Inglo platform. It plans to integrate the Volkswagen MEB electric drivetrain and battery system and use Volkswagen-specification battery cells.
"The signing of the techno-commercial term sheet is a significant step forward in our partnership with Volkswagen. Our purpose-built INGLO platform offers unmatched potential for growth and further customization for developing new and innovative products, not just for India, but for global markets," said Rajesh Jejurikar, Mahindra executive director for Auto & Farm Sectors.
Volkswagen's statement notes that India ranks in the top five automobile markets in the world and says it was the only region to post an increase in new registrations in the first half of this year.