While the expansion of battery operations often focuses on the advent of new technology, flexibility on the shop floor or democratisation, investors are also concerned with a raw improvement in output.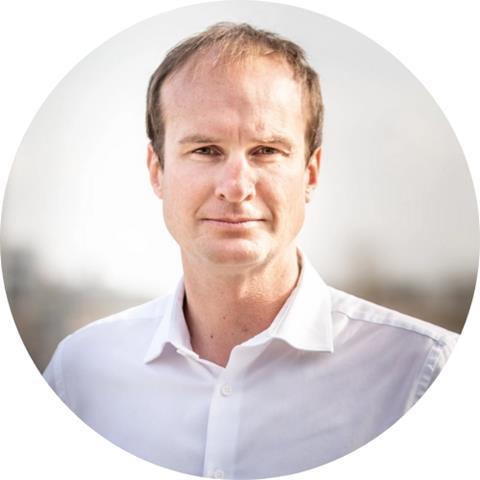 Benoit Lamaignan, CEO at battery cell startup Verkor, told AMS in an exclusive interview that ramping up output is essential to many of the problems currently facing the automotive battery manufacturing sector.
"We believe that we don't need new technology to enable the electric mobility revolution. What we need is a huge quantity of battery to be produced," he said.
The French battery maker, which started in 2020, recognised e-mobility, localisation of the value chain, and meeting the pressure to decarbonise, especially within Europe, as challenges to be tackled. According to Lamaignan, the cost of producing large amounts of batteries is becoming increasingly competitive, and the rise in oil prices makes this even more complex.
"One factor that's also underestimated is that it's cool to drive an EV," he added.
Consumers are increasingly shifting from ICEs to EVs, which tends to be a "one-way journey." This makes investor confidence even more essential, and a higher number of batteries need to be produced as demand surges.
Lamaignan explained that Verkor is investing in a pilot line called the Virgo Innovation Centre, localised in the French Alps. He predicted that half a gigawatt per hour of production capacity is needed to perform the test and development of the product.
The gigafactory project in Dunkirk utilises low carbon energy and includes a pre-prepared site with connections to rail, road and sea transportation. Construction is set to begin next year, with production scheduled for 2024 and 2025.
In keeping with efficiency on the factory floor, the innovation centre will focus on automation and is planned to be fully digitalised.
Strategic partnerships
"The clear position of Verkor is to create an ecosystem around us to really accelerate that value chain," Lamaignan said.
Verkor announced a partnership with nickel producer Sibanye-Stillwater in March. The strategic partnership ensures joint participation in developing low carbon electric vehicle batteries for French and European markets.
This strategic investment in Verkor is consistent with the South African multinational's aim to encourage innovation and market development of its products through strategic partnerships and zero-carbon ambitions.
Plastic Omnium has also become a new strategic industrial partner for Verkor. The two companies will work on developing, manufacturing, and commercialising battery modules and parts using Verkor's cells. Plastic Omnium will have preferred access to an initial volume of at least four GWh per year from Verkor's industrial Dunkirk site. In addition, plastic Omnium announced a €20m ($21.7m) investment in the French battery producer.
"Working with Plastic Omnium is a way to leverage, first of all, they have worldwide reach when it comes to mobility expertise, they have been in the fuel tanks business, and they have a worldwide reach when it also comes to manufacturing."
Verkor's factory will be manufacturing cells from precursors and battery materials. Rolling out batteries for cars means the company maintains a direct connection with OEMs.
Supplying for "distributed mobility businesses" requires proposing bespoke modules, and the Plastic Omnium partnership allows Verkor to expand its reach, Lamaignan said.
Expanding the company's global involvement reinforces industrial credibility and mechanical handling of cells and modules transformation expertise. It allows Verkor to discuss strategy with other players from various industries.
Is Europe competitive?
Lamaignan highlighted the disparity in output between Europe, the US, and Asia. Currently, battery output is massively Asia centric, particularly in China, accounting for 79% of the world's EV powertrain production.
"We need to reach significant volumes to have the right competitiveness," the Verkor CEO said.
"Europe now has an objective to reach strategic autonomy. To have the value along the value chain, it needs to be really interconnected. Not just in commercial deals but to bring the resilience needed."
Setbacks and opportunities
Lamaignan warned that the ongoing crisis relating to the war in Ukraine, the remaining impact of coronavirus shutdowns means the automotive industry is entering into an era of scarcity, but alternative sources are available,
To mitigate this, Verkor is teaming up with partners in Indonesia and South America to supply essential materials for manufacturing.
WATCH THE FULL INTERVIEW ON SCALING UP BATTERY CELL AND BATTERY PACK PRODUCTION AT AMS AUTOMOTIVE EVOLUTION LIVESTREAM ON BATTERY PRODUCTION, FEATURING SCANIA, VERKOR, HENKEL, S&P GLOBAL AND RECHARGE.