The French automotive supplier is taking a stake in the low-carbon battery startup, with plans to work together to further commercialise and industrialise battery production, including battery modules, according to Verkor CEO Benoît Lemaignan (pictured).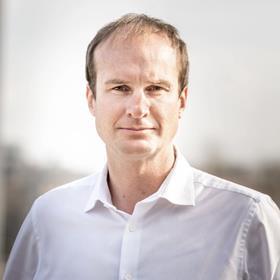 French automotive supplier Plastic Omnium is advancing its electromobility drive with a €20m ($22m) investment in Verkor.
The investment and industrial arrangement with the Grenoble-based battery manufacturer will enable Plastic Omnium to expand its battery module manufacturing capacity for individual and commercial vehicles and stationary energy storage.
"This industrial collaboration places Verkor at the centre of the electric mobility market and allows us to develop in the utility vehicle and stationary storage markets," said Verkor CEO and co-founder Benoît Lemaignan.
As of 2025, Plastic Omnium will receive preferential access to an initial volume of at least 4 GWh of battery cells each year from Verkor's planned battery cell gigafactory in Dunkirk, France. This correlates with plans by Verkor's leading partner Renault to purchase 10 GWh from Verkor from 2026, then 20 GWh from 2030.
Verkor is making two significant investments in France. These include the 16 GWh gigafactory in Dunkirk, which will begin operation in 2024, and a new R&D and innovation centre in Grenoble. This centre will be equipped with a 50-150 MWh pilot production line for battery cells. It will be operational in Grenoble from the first quarter 2023.
Plastic Omnium aims to use Verkor cells in batteries for electric "individual vehicles", including different possible customers from electric two-wheelers to cars, buses and trucks.
Hear more from Benoît Lemaignan and Verkor at the AMS Automotive Evolution Livestream, which includes battery production experts from Scania, S&P Global, Recharge and Henkel. Join the livestream on March 31 or wach on demand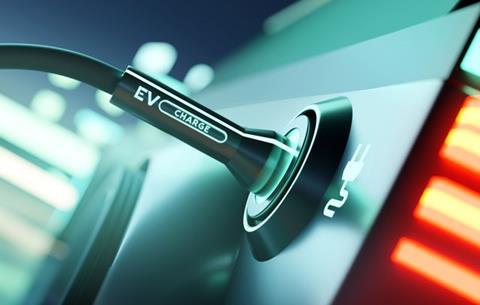 The supplier also plans to acquire electronics and electrification systems provider Actia Power. Plastic Omnium hopes to achieve a technological platform and R&D capacities in electronic component design and storage and management systems for electrical energy. The purchase is also for hydrogen hybrid mobility, which Plastic Omnium has invested in since 2015.
The takeover is yet to be finalised, and Plastic Omnium says it is in "exclusive negotiations" with the firm on acquiring the Actia Power division. Actia Power currently employs more than 200 people in France, Germany, the UK and the US.
With the two investments, the supplier plans to cover a range of electrified vehicle models, including hybrids, plug-in hybrids, battery-electric cars and also fuel cell vehicles. With ElringKlinger, Plastic Omnium already operates the fuel cell joint venture EKPO Fuel Cell Technologies.
Verkor was founded in 2019 and has become a major asset for Renault's upcoming high-performance electric vehicles. Construction of its battery factory in Dunkirk is set to begin in 2023, with a capacity of 16 GWh planned for production in 2025. By 2030, the plant will expand to 50 GWh.