Tony Persson head of battery production at Scania, says the truckmaker is exploring automation and digitisation opportunities for its new battery assembly plant.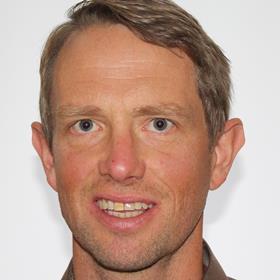 In an upcoming interview as part of the AMS Automotive Evolution Livestream, the Swedish manufacturer reveals that it is looking at factory layout and the digitalisation of battery production to further improve production capacity, as it prepares to launch battery module assembly at a plant in Södërtalje, Sweden, set to open in 2023.
"The process [of producing battery packs] is not that complicated," Persson says. "It will be a highly automated volume factory. The facilities will be roughly 18,000 square metres in total, including logistical areas and including module assembly and pack assembly."
Scania already has the means for powertrain or transmission production or assembly at its plants, which are bigger and have more workstations. These plants have a larger workforce and overall more complexity of parts compared to battery module assembly. However, battery assembly will have fewer, heavier parts and a high rate of automation, especially for the cell module line, which will be 100% automated.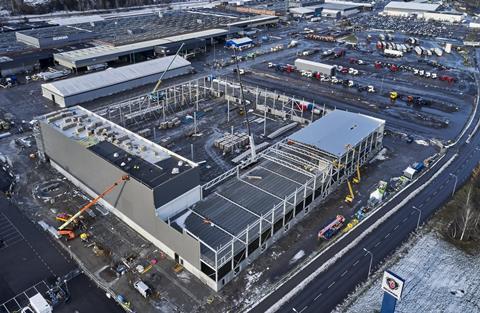 "We will be able to run this around the clock, so with shift operations, it will put us in a place where we can supply the chassis lines with the number of batteries needed, which is up to four, five, six batteries per electric vehicle," he says.
Persson says that there are new opportunities for automation and digitalisation in battery pack assembly. "There are several drivers for automating factory operations. There will be a cycle time of less than 20 seconds. The repetitions themselves, together with quite small amount of variation, makes that perfect for automation. And then also, we are dealing with electrical components with quite high voltage class, so there is that environmental, or work environmental side to it as well.
Data collection and monitoring between equipment as well as battery cells will also support further digitalisation. "I believe we have a good base for collecting data, analysing data and using that in terms of problem-solving or productivity or other improvements of the process.There are other sides to digitalisation, such as training new employees on the factory floor or introduction of new products. New skillsets need to be encouraged through a digital recreation of the production environment and the products themselves."
For the exclusive interview with Scania's head of battery production, join the livestream on Thursday, March 31st.