Italy - FCA will construct a battery assembly facility to support its electrification strategy
Italy - FCA has announced plans to construct a battery assembly facility at its plant in Mirafiori, Italy. Preparations will begin in early 2020, with an initial investment of €50m (US$55.52m).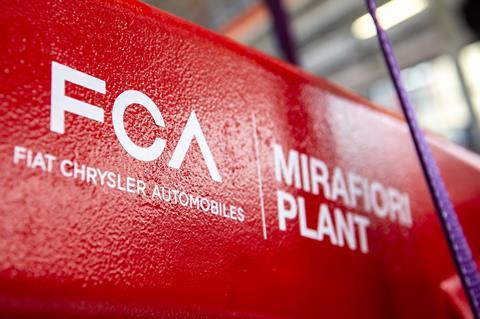 "The automotive industry is undergoing a period of profound change and one of the major trends is closely linked to electrification," commented Pietro Gorlier, COO for FCA's EMEA Region. "With its new car battery assembly center at Mirafiori, FCA accelerates its drive to electrify, adding now another element to the 'ecosystem' that starts from supply chain and ends with customer support. A journey passing through the recent partnerships on recharging infrastructure, Vehicle-to-Grid and services to support customers of hybrid and full electric cars, from Italy to the rest of the world."
Comau will be involved as a partner, using its experience in assembly processes to help manufacture the batteries. As well as including equipment to assemble batteries, the facility will house areas for prototyping and the training of employees that are new to e-mobility.
The announcement comes soon after FCA said it would build a new electric Fiat 500 at its Mirafiori plant in the second quarter of 2020, made possible by a €700m investment. Initial output is estimated to be 80,000 units per year, with the potential to increase production in the future.
The Mirafiori plant is located near the company's Grugliasco plant, which will soon be home to the production of the new all electric variants of the Maserati GranTurismo and GranCabrio. FCA has revealed intensions to spend more than €5bn between 2019 and 2021 to renew its product range. This includes 12 electric versions of new or existing models.