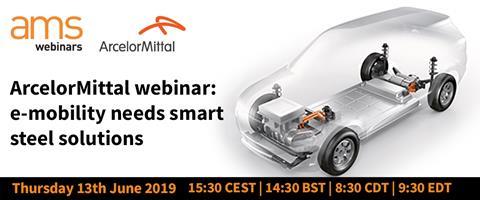 S-in motion® customisable steel solutions for BEV enable carmakers to extend range, reduce cost, and enhance safety at the most affordable cost
For the transition to electric vehicles to be fully successful, carmakers must increase efforts to extend range, reduce cost, and enhance safety. In this webinar, ArcelorMittal specialists will demonstrate why e-mobility needs smart steel.
A new S-in motion® study from ArcelorMittal reveals that advanced high strength steels (AHSS) solutions are the best choice to achieve this revolution in mobility at an affordable cost. This presentation will give automotive engineers inspiration on how to build the battery pack (housing the battery cells and equipment).
For example, the S-in motion® examination of the battery pack demonstrated how critical the battery pack is by simulating some of the most severe load cases such as underfloor intrusion, and pole crush and drop tests. The high mechanical properties of ArcelorMittal's MartINsite® 1500 steel grade exhibited excellent results in these tests when combined with an appropriate design. The three main sub-modules (upper cross member, frame and lower shield) were found to benefit from this steel grade.

The presenters: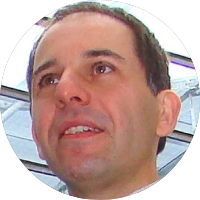 Matthieu Amblard
Matthieu Amblard is based at the Automotive Steel Solution Design department at ArcelorMittal Global R&D Montataire and has been dedicated to automotive applications for 15 years. He is in charge of the R&D programme involved in the determination of new steel targets for future automotive needs.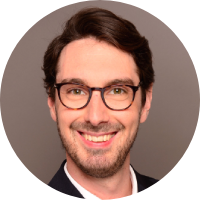 Jérôme Favero
Jérôme Favero has worked in ArcelorMittal Global R&D for almost 8 years. Today, as head of the automotive steel solutions department, he is in charge of piloting engineering activities for automotive customers.
About ArcelorMittal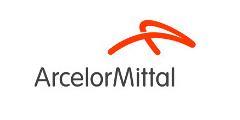 ArcelorMittal is the world's leading steel and mining company. It is the leading supplier of quality steel products in all major markets including automotive. ArcelorMittal is present in more than 60 countries and has an industrial footprint in over 20 countries. ArcelorMittal develops automotive steel products and solutions to optimise the weight and cost of vehicles and reduce carbon emissions while ensuring high standards of safety.

For more information visit automotive.arcelormittal.com