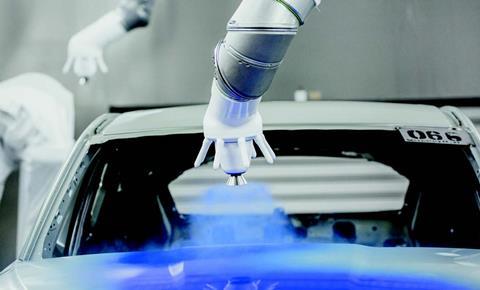 Dürr Systems AG is part of the Dürr Group, one of the world's leading mechanical and plant engineering firms with outstanding expertise in the fields of automation and digitisation.
The long-established brand Dürr has been a byword for continuous innovation since 1895, with a wide range of products in robot, process and assembly technology for all areas of vehicle production, focusing on painting and final assembly lines.
Dürr also offers painting technology for general industry. In the field ofenvironmental technology, Dürr supplies efficient systems for exhaust air purification, for increasing the efficiency of production processes and for sound insulation technology for a wide range of industries. Smart automatic and supervisory control systems and an efficient service offering complete the portfolio.
Outstanding in paintshop and application technology
Dürr is the world leader in the planning and implementation of paintshops for the automotive industry and supplies solutions for every area, from pretreatment with electrocoating, through modern spray booth concepts with robots and application technology, to innovative oven-heating methods and flexible conveyor solutions with automated guided vehicles.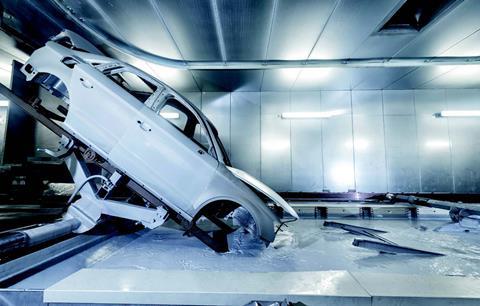 Our long-standing experience and solid process expertise guarantee an integrated approach to both brownfield modernisation of existing factories and greenfield new-build production lines. Ongoing development of paintshop products and processes optimises energy consumption, improves quality and reduces unit costs.
DXQ – Digital intelligence by Dürr
Dürr combines its expertise in IT and mechanical engineering in a Digital Factory, where digital solutions are developed hand in hand across all divisions. Dürr brings together its software products in the DXQ product family. They offer tailor-made solutions for the operation, analysis and control of the plants and of course, the appropriate training.
By taking an integrated view of individual requirements, Dürr can supply tailor-made solutions that meet customer needs and demands perfectly