ABB's 3D quality inspection solution is a suite of hardware and software solutions that provide automatic part inspection that far exceeds the capabilities of manual inspection in speed, accuracy and repeatability.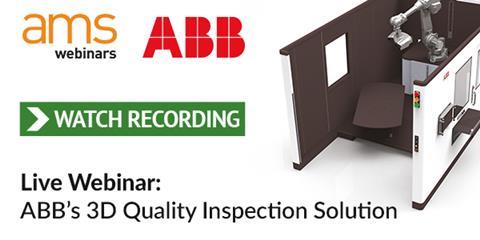 Controlling quality is vital to ensure that products achieve consistency, comply with standards, and meet customers' expectations. It minimizes waste and ensures that production operates efficiently. If faulty products are allowed into the market, it can be enormously costly for manufacturers in recall costs, potential litigation, and reputational damage.
The challenge is that fast, accurate inspection and testing is difficult. Manual inspection can be extremely time consuming, while automated systems must be delivered to high specifications to ensure that no errors or faults occur, while also providing comprehensive data recording should auditing be required at a later date.
Learn how ABB's 3D quality inspection robot can make your metrology processes up to ten times faster while simplifying them. Equally important, we will show, how detailed reports can support and add value to your quality processes.
Presenters: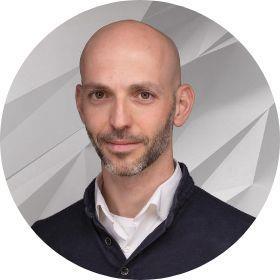 Toni Roda
Product Manager Vision and Press Automation
ABB Robotics - Global Product Management
Toni has been working in ABB since 2003. As global product manager in Robotics, he is in charge of vision products and press automation products and solutions.
Carlos Pastor
3D Vision and Metrology Sales Area Manager
ABB Robotics – 3DVM Global Solutions Center
Carlos has worked in ABB since 1996. He has wide experience in robotics having covered several positions in sales management. As 3D Vision and Metrology Sales area manager, he is in charge of piloting sales activities in Asia and the Americas.
About ABB
ABB is a leading supplier of industrial robots, modular manufacturing systems and service. A strong solutions focus helps manufacturers improve productivity, product quality and worker safety. ABB has installed more than 250,000 robots worldwide. We offer our service globally with over 1,300 service specialists in more than 53 countries and over 100 locations. (Our promise is that we will provide world-class services wherever ABB robots and systems are installed and be one of the main reasons why customers continue to buy from ABB.)