AWL has developed a platform of modules for welding, handling and jigs called M-Line. AMS finds out why this represents a completely new approach to creating flexible production cells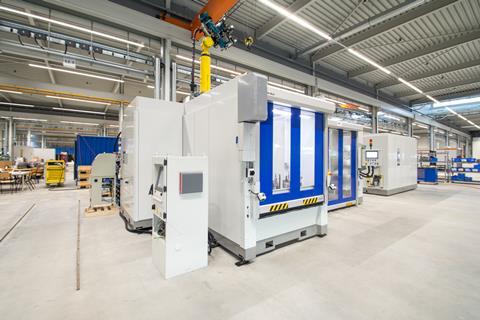 The company has defined several modules to create the most efficient combination of modular machines and the new M-Line platform includes modules for laser welding, spot welding, arc welding, handling and jigs. This allows AWL to meet its customer's needs and offer more flexibility and shorter delivery times.
To get some insight into this new production system we spoke to Jeffrey Vroemen Product Manager, M-Line and Lennart Mulder Project Leader for the modularisation project.
AMS: AWL has highlighted the challenge of balancing standardised, high-quality manufacturing with the increasing pressure to speed up product time-to-market and the need for greater flexibility. Could offer some insights into this challenge as it relates to automotive OEMs and tier suppliers?
JV: Our M-line product is not a standard product like an iPhone, for example, where you can only choose the colour. We have to work together with our customers, to understand their requirements and preferences, and also get insight into which specification [of equipment] they currently use and have been using in the past, to see what [system configuration and specification] we need to deliver. It's not a simple process we call it a journey of standardisation that we undertake with our customers.
Our customers have often gained long experience using certain components over a number of years. They have also made sure that the service and maintenance is based on those components, so it's sometimes hard to convince customers to deviate from their existing standards in order to get the best price versus the quality that we can offer.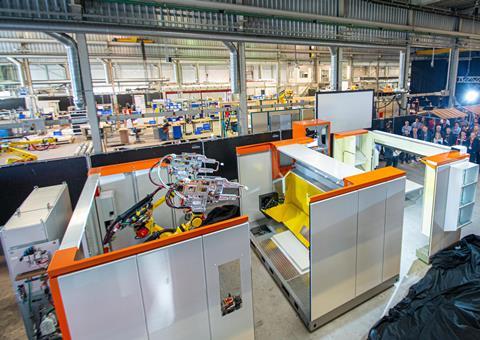 AMS: Obviously you're bringing something new to clients and where they have long-established processes. Can you explain how you have approached this?
LM: To develop the M-Line modules we have written a specification for the components and methods we are using and the philosophy of M-Line. One of the great drivers of this is to standardise as much as possible on components and technologies, and also on the process within AWL to meet lead times and cost reductions. This is one of the most difficult topics to discuss with customers as they often have their own specifications (sometimes running to 400 pages) and mostly with 20 or 25 years of experience. I think that's one of the many examples of how difficult it is to come to one standard for all our customers and still meet customer requirements.
One of the sentences I use a lot to explain it to the teams is: 'standard on the inside, flexible on the outside'. In other words, smart customisation.
AMS: AWL says it has speeded up the process of producing jigs. Could you explain how you have done this?
LM: What we have done is to apply the principle of standardisation; this is a key part in our approach to everything we do. There are a lot of unique components in every jig, because it is specific to the customer and that makes it a challenge to standardise. What we were seeing was that 70% of all the parts in a jig, about 800 parts, are unique, are engineered for every jig, for every customer.
We standardised our production techniques, for example, by laser cutting parts instead of milling all the individual components. With this process you have less waste and similar design freedom.
Also using laser cutting allows you to make as many unique parts as you like. And we do that in combination with standardised milled parts. So, we standardise the interface to the jig plate and we standardise the interface to the unique (customer's) part.
By using these elements, we have, so far, reached 80% standardisation of the total number of parts in a jig. Before it was somewhere around 30%, and we have reduced the price of a jig by 20% currently; the goal for next year is 30%. Also, we have reduced the logistical lead time to source the materials from six weeks to four weeks; the goal for next year is three weeks.
AMS: You have used 3D printing in relation to the jig fixtures. Is that for the unique parts for the client?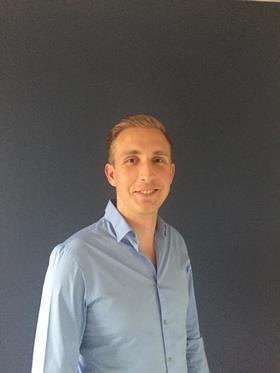 LM: We have done some tests with very complex unique milled parts, to replace those with 3D-printed parts. But we aren't very active on that topic at the moment. Where we use 3D printing at the moment is to print the customer parts in plastic, to adjust and test our jigs. What's always critical to meet the lead time in our project is the delivery of customer parts, to test and adjust our jigs, and to functionally test the machine. And by using 3D-printed parts from plastic, we can eliminate those blocks in the process.
"We developed a completely new library for machines and jigs. This library contains all components and hardware/software interfaces that are applicable in the platform" – Lennart Mulder, AWL
AMS: You say that the M-Line machines are configured and built from a library of standard components. Could explain more about this?
LM: We developed a completely new library for machines and jigs. This library contains all components and hardware/software interfaces that are applicable in the platform. Combined with this new library a configurator is developed which enhances the automated process to configure a complete machine. By selecting options in the configurator, the mechanical, hardware and software interfaces are automatically generated and will generate a compete machine in less time.
AMS: Have you seen a shift in the equipment requirements and priorities from your customers, and is M-Line a response to these changes?
JV: I think saving space and the ability to reuse a cell are topics that we see more often. We are continually developing and improving M-Line. In the past, we developed specific projects to be able to weld a certain product and so you start from scratch and you develop a system which will perform that task, and that is eventually the machine. With an M-line product, you are setting a base that's constantly developing.
So, one of the big advantages that we have with M-Line is the reusability of the machinery, and also because we have separate modules, you can change between different processes, add different stations, like handling, or build a complete production line instead of a single cell. Things like that are beneficial for the future use of cells.
LM: And that is what gives our customers flexibility, that's the key, that's the unique selling point of M-Line. But from a technical perspective, it's complex, and it asks a lot from our engineers, a completely new way of thinking.
AMS: Where do you see the next big steps being made in automotive welding technologies?
JV: Personally, I think that the biggest focus will be on gathering data from the machine and building towards a fully automated factory.
LM: There will be more aluminium welding involved for the electric vehicles and also a lot of hardened steel. Also, the laser hybrid systems you see used a lot also to weld aluminium, and not only the process will change, but also the increase in welding speed.
Find out more about the M-Line platform here