How have OEMs been integrating 3D printing into their development and production operations? We look at recent developments at Seat and Audi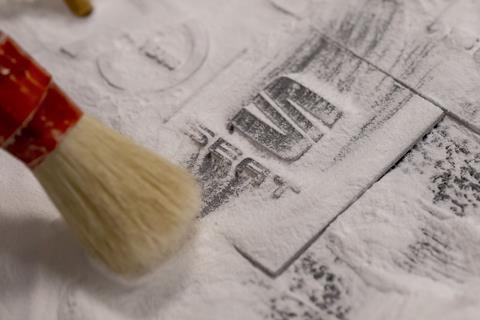 Additive manufacturing, or 3D printing technologies have become a key part of the vehicle development process and also now support production operations. The printing equipment and design software has become more sophisticated and easier to use, while the speed of production has also increased. Along with this the choice of materials has grown allowing for a much wider range of applications.
Starting with Seat, earlier this year the company said it had 'transformed' its Prototype Development Centre (PDC) located at the Martorell plant. The aim of this project is to bring all its vehicle development processes together in one location. To this end Seat has completed a new 3,000 sq. m building in Workshop 3, that it says will 'unify all processes and activities prior to mass production of a new model in a single area'. This space has virtual reality applications in the new machining facilities and a large area for additive manufacturing projects in the new 3D Printing Lab. It's noted that the cutting-edge printers are being used to print state-of-the-art parts for the development of prototypes and pre-series models, with a view to future launches.
Design for Manufacturing room
Different departments, such as R&D, quality, processes and manufacturing, are brought together in the Design for Manufacturing room, located in the new building, where they collaborate with the 250 strong PDC team to analyse and improve products in their early stages of conceptualisation. This area of development is key to reducing and improving the launch times of future products and improving efficiency in processes and resource management. To achieve this, Seat has been implementing Industry 4.0 technologies such as virtual reality, production simulation processes, 3D printing and more.
"The transformation of our Prototype Development Centre enables us to work with total efficiency in the development and launch of new models," said Anabel Andión, head of Seat's PDC. "We've been working with virtual reality and 3D printing for more than thirteen years. With these new facilities and the unification of the PDC, we intend to invest more than ever in the development of digital and electronic solutions adapted to the car of tomorrow."
Linking R&D and production
Since its inauguration in 2007, the PDC has become the link between the company's R&D and production departments. Over the last 13 years, the space has developed a total of 13 concept cars, including the IBE (2010), the Cupster (2014), the Leon Cross Sport (2015) or the CUPRA Ateca (2018). And to date, it has worked with 5,235 pre-series models, 2,472 test prototypes and 224 technical models.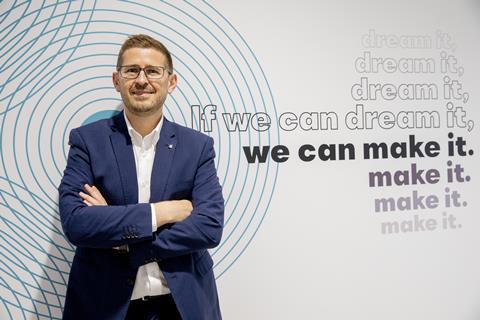 Inside the 3D printing lab
The lab is equipped with nine printers that provide a range of additive technologies, such as multijet fusion, sintering, laser, filament fusion and UV light curing. Each process offers different materials and part characteristics, depending on the application. The lab is kept busy, operating 24 hours a day and producing an average of 50 parts per day.
Norbert Martín, head of the 3D printing lab said: "One of the advantages is that we can apply infinite geometries and carry out any type of high-precision design for all areas of the factory, however complicated it may seem. And all in time [scales] that are impossible to achieve with normal processes."
Watch the video for more 3D printing insights from Norbert Martín
Audi: 3D printed tooling for e-tron GT
Audi has also been very active in the development and application of additive manufacturing techniques. Earlier this year the OEM's in-house team of 3D printing specialists at the Böllinger Höfe site, teamed up with trinckle, a company based in Berlin, to develop design software with the objective of enabling any employee who needs a tool from the 3D printer to design it personally without needing extensive prior knowledge. Audi says the e-tron GT is the first vehicle that uses 3D printing as an established part of preparations for series production, ensuring all the tools for assembly and pre-assembly are in place at the start of production.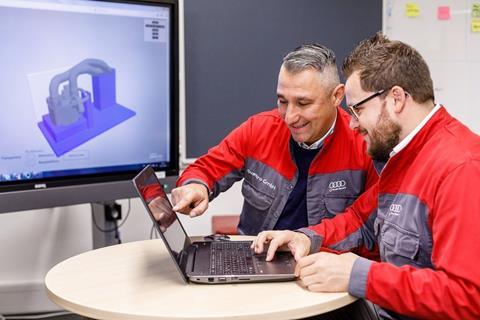 The new software is said to cut the design time for tools by 80%. "Our software makes the process of creating pre-assembly fixtures almost completely automated. That allows us to make the necessary tools quickly and flexibly and to respond to specific requests from the planners or our colleagues on the assembly line," explains project manager Waldemar Hirsch, who is the head of the team of experts in 3D printing at the Ramp-Up and Analysis Centre at Audi Böllinger Höfe. The software is calibrated precisely to Audi's needs and is also part of the process of digitalising production at the site.
An example of the type of tooling being produced using 3D printing tools is fixture used in the pre-assembly of air-conditioning compressors and cooling lines. The challenge here is need for all the components to be aligned with each other with a high level of precision during assembly. Previously to achieve this required a helping hand from a colleague. The printed, custom-designed pre-assembly fixture with an integrated clamp, holds all components in exactly the right position.
Watch Audi's 3D printing operations at Neckarsulm